AI copywriting tools have grown in popularity over recent years. This is because many businesses have found the value that these tools can provide.
Besides creating better marketing materials, they can also help you save a significant amount of time. It makes sense that you'd want to invest in a copywriting tool that can improve your business.
To help you choose the right one, we've listed ten of the Best AI Copywriting tools worth checking out.
With the right AI copywriting tool, you can write a copy that's engaging, dynamic, and SEO-friendly. Let's have a look at what these tools can do for you.
What is an AI Copywriting Tool?
In simple terms, AI copywriting tools are software applications that enable users to input parameters and text. It's equipped with an algorithm that uses those parameters and text to understand the required context and format.
From there, it generates content specific to the topic and context in the format needed.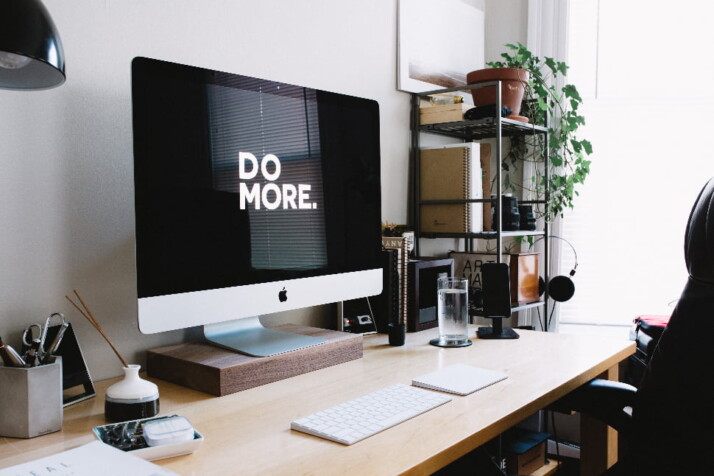 What AI Copywriting Tools are Capable of
An AI copywriter uses powerful and sophisticated algorithms to identify and extract the most relevant information from the text it follows. In addition to mining the text for relevant ideas, it also considers the structure, format, and even style in which the text is written.
Aside from being able to generate content from scratch, an AI copywriter can have many other functions depending on the features of the tool. It can act as a spelling and grammar checker.
Some tools also have plagiarism checkers to ensure your content is unique. These are all-in-one tools that can address your every content writing need.
Here's Why You Need an AI Copywriter
If you're a content creator with multiple deadlines or want to scale your content production, you should explore how AI copywriting can help you.
Every business can benefit from an AI copywriter. Here's a look at some of the main reasons why you need one:
1. Saves you time
Writing good content takes a significant amount of time. It can take several hours to write one blog post and compelling headlines that can entice readers. But with an AI copywriter, you can significantly reduce writing time to a matter of minutes.
2. Convenience
Most AI copywriters have built-in features that are very helpful in keeping content in check. As mentioned previously, they can have spelling and grammar checkers. They can also have an SEO score tracker that you can check to see if your content is SEO-friendly. All these functions in a single tool provide great convenience to any marketer.
3. Produces SEO-friendly content
Thanks to the analytics and series of algorithms that exist in AI copywriting tools, they can easily and effectively produce SEO-friendly content. These tools look for relevant keywords and incorporate them into your text so you can rank higher in search results.
4. Gets rid of writer's block
Writer's block is the number one enemy of most writers. This is especially true if you have a tight deadline to meet. An AI copywriter can help you overcome this challenge by seamlessly integrating text into your writing process. They will do the research and excel in structuring and writing your content for you!
7 Best AI Copywriting Tools
INK
INK is undoubtedly one of the best AI copywriting tools in the market today. It's a powerful copywriting tool that is simple and very easy to use.
With the help of AI technology, INK enables you to consistently produce content that's SEO friendly and appealing to your audience. Whatever your writing goals are, this tool will keep you on track.
Tons of features make this tool a top-notch choice. It has a spelling and grammar checker and a sophisticated SEO scoring system. You can also rewrite, expand, or simplify your text with the click of a button. INK promises industry-leading quality, and it delivers.
Key features:
AI-writing
SEO Optimizer
Grammar checker
Headline optimization
Plugin support
Has over 120 short-form tools
Gives Real-time Insights
Copy.AI
Copy.AI is another great AI-powered copywriting tool. It's equipped with advanced machine learning and GPT-3, which allows you to write content that is unique and human-like. You can use it to write blog posts, news and media releases, and more in minutes.
Key features:
Customizable writing tone
Features 90+ marketing tools for different copy
In-built Sentence Rephraser
Integrated grammar and spelling checker
Translates in 25+ languages
Jasper
Jasper is a premium and popular copywriting tool that can help you produce original and creative content for all your marketing needs.
This is suitable for freelance writers, business owners, and digital marketers. You can use it to produce blog posts, social media ads, and product descriptions quickly and easily.
Key features:
Access to over 50+ templates
Boss Mode incorporates a long-form document editor
Grammar and plagiarism checker
Frase
This copywriting software helps you create more engaging content for your business. It aims to improve your marketing efforts by creating content that is personalized and relevant to your audience.
It does this by using data about your audience to create content that appeals to them. It also allows you to monitor how effective each piece of content has been at generating conversions and leads.
Key features:
Keyword search volume
SERP data enrichment
Automated content briefs
Offers content analytics and content optimization
Copysmith
Utilize the power of AI content generation using Copysmith in seconds. This tool is especially ideal for large marketing teams.
It analyzes your text, keywords, and industry trends and then creates content that matches your exact needs. If you're looking for an effective way to increase traffic to your website, Copysmith is a great choice.
Key features:
Great for teams & collaboration
Bulk content generation
Equipped with a campaign builder
WordTune
Wordtune is one of the best AI copywriting tools for content rephrasing. It uses multiple language models to rephrase sentences, allowing the writer to produce engaging, compelling, and digestible content. This is also very easy to use and can work on multiple popular platforms.
Key features:
Sentence Rephraser.
Style Editor.
Sentence formatting.
Tone checker.
Grammar Check.
WriteSonic
Another popular GPT-3 based AI copywriter is Writesonic. This software offers several different tools, aside from content generation.
Writesonic allows you to create content types that include ad copy, social media posts, website copy, blog post outlines, and plenty more. It's very easy to use and has a neat dashboard, so you can easily access its different tools and templates.
Key features:
Supports 25+ languages
Predictive Scoring
Readability Analyzer
Built-in Grammar checker
Who Should Use AI Copywriting Tools?
Everyone who works on content can benefit from using an AI copywriting tool. You could be a business owner looking to enhance your website content. Or you might be a freelance writer looking to lighten your workload.
Even students looking for help in writing a report can reap the benefits of AI writing. Whatever your writing needs, the best AI copywriting tool will come in handy.
AI copywriting tools are capable of shortening your writing process and getting the job done faster. If you're in a creative field where you need to constantly create content, an AI copywriter is a must.
To Wrap Up
You can increase your site's SEO and conversion rate with the help of data-driven content tailored to your industry, audience, and keywords. And the best AI copywriting tools can help you do just that.
AI copywriters are the future of content writing. Whatever your writing needs are, you're sure to find these tools extremely valuable.
Explore All
Best AI Copywriting Articles