If you want to attract more people to your website, interesting and valuable content is a must. And AI tools can provide you with the help you need to optimize your content so you get more organic traffic.
AI Copywriting for a website does all the tedious writing for you. That way, you can focus on other aspects of your business instead of website maintenance or content creation.
Let's face it, copywriting is hard. You need to think everything through what to write and how to write it. The process is tedious. But now, with AI tools, it doesn't have to be. If you're still not using AI for your copywriting tasks, now may be a great time to start.
What is AI Copywriting?
AI copywriting is basically the process of using artificial intelligence to write content for a business. It often has the same effect as human writing. However, it can typically write at a much higher speed, consistency, and reliability than a human can.
Deep learning models like Open AI's Generative Pre-trained Transformer 3 (GPT-3) are used in these programs. Because of this, AI copywriting tools are able to perform reading and writing tasks at relatively fast levels.
GPT-3 also allows for other natural language processing functions such as:
Text classification
Named-entity recognition
Answering questions
Sentiment analysis
Summarizing text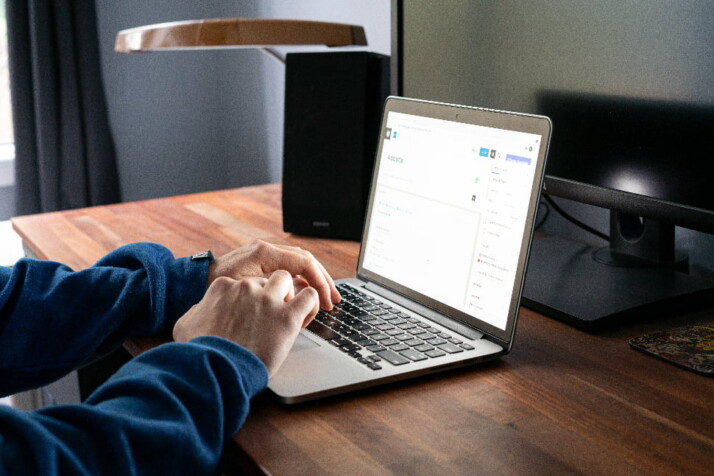 How Do AI Copywriting Tools Work?
AI copywriters work by providing text that is formatted to fit with a site's content without it looking forced or unnatural.
They look at existing content and information, check for errors in grammar and spelling, and provide you with professional copywriting. These tools tailor the information they provide to the content you have already created.
AI copywriters work in tandem with a site's editor, or they can be enabled to create text from scratch. The more information you put into the tool, the more detailed the generated work will be. Think of it as if you're co-writing with AI.
The Many Uses of AI Copywriting
The number of functions AI copywriters offer for websites is astounding. Aside from content generation, they can also be used to rewrite any existing content and check it for errors.
AI copywriters like INK have built-in spelling and grammar checkers to make sure your content always looks its best. The use of AI copywriters isn't just limited to websites. You can also use it for social media posts, emails, and so on.
AI copywriters can create all sorts of content, including:
Websites:
Landing pages
Sales pages
Headers & Hero section
Meta tags
About page
Blog
Complete blog posts
Intros and outlines of posts
Article summaries
Content expanding & paraphrasing
Social Media
Posts & captions
LinkedIn bio
YouTube video script & title
LinkedIn bio
YouTube video script & titles
Blog
Complete blog posts
Intros and outlines of posts
Article summaries
Content expanding & paraphrasing
eCommerce
Product descriptions
Amazon & Shopify product descriptions
Features & benefits of products
Unique selling propositions
AI copywriters are becoming integrated across industries and businesses in general. This might sound like a revolutionary paradigm shift, but it is the necessary shift to sustain continuous online success in the long run.
Benefits of AI Copywriting for A Website
Here are some reasons to use AI Copywriting for your website.
Optimized Content
Search engine optimization (SEO) plays a big role in getting your site visibility. And AI copywriters do a great job of boosting your SEO score, so you come out on top of search results.
These AI tools analyze your content and then recommend the best opportunities for optimizing your site for search engines.
Cost Efficient
An AI copywriting tool does a great job creating content that can increase your site's organic traffic. This will save you a lot of money from relying solely on ads to get people on your website.
Shorter Turnarounds
AI copywriting software can cut turnaround times by a decent amount. This means you can get copy and content out to market much faster than you would with a human copywriter. And in turn, you can accomplish your goals and targets much faster.
What AI Software Should Copywriters Use?
There are tons of AI software that you can choose from depending on your writing needs. One particular software that's perfect for copywriters looking to conveniently and inexpensively improve their website or blog copy is the INK Pro Editor.
This is a distraction-free editor that seamlessly integrates AI writing and SEO. It also has several useful functions that can help you consistently write better content, namely:
AI-writing
Grammar checker
Headline optimization
Plugin support
Competitive Semantic AI
Readability Checker, and so on.
Who Should Use AI Copywriting Tools?
Everybody can take advantage of the power of AI copywriting tools. Marketers and freelance writers, in particular, can make the most of these tools to boost their content quality, meet deadlines, and reduce costs.
AI copywriting tools are a great way to find solutions to any number of content writing problems. Even students looking to write a great report or essay can use these.
Is AI Copywriting Worth It?
Considering the numerous benefits that AI copywriting offers, it doesn't take a rocket scientist to see why the tool is becoming increasingly popular. It's an all-in-one tool that you can use for all your writing needs.
This lets you produce a vast amount of content in a fraction of the time it takes to do so manually. This means you'll be able to save some serious money and free up more time to pursue other important things.
They work great for idea generation, planning, and overcoming writer's block.
Final Thoughts
AI has forever changed the way businesses generate content. These tools have made AI copywriting for a website a breeze. Not only are they efficient and cost-effective, but they also create optimized and quality content.
These tools take a lot of the stress and pressure off businesses and allow them to focus on their clients. So if you'd like to boost your website's traffic, consider implementing these tools. They're well worth it!
Explore All
AI Copywriting For A Website Articles