When you hear people say that AI is the future, it is not just another clichéd expression. It is a statement borne out of the immense capabilities of artificial intelligence.
For many, AI is already shaping the present. AI is all around us, and the sooner you accept that AI has come to stay, the faster you can reap the benefits. AI copywriting for website content is one of the many uses of artificial intelligence in content creation today.
Getting people to take action through written and spoken words is a tough skill to master. People won't readily part with their money except they are convinced.
This is why the idea of a tool that can create copies that convert will always interest copywriters. This article explores AI copywriting for website content in detail.
AI Copywriting for Website Content: the Basics
Before getting deeper into the discussion, it is important to understand the basics of copywriting with AI. AI copywriting for websites entails the total or partial use of AI-powered tools in the process of writing content for different web pages.
You can use AI-enabled copywriting tools to write copies for:
Sales pages
Landing pages
Sales emails
Product descriptions
Ad copies
Blog post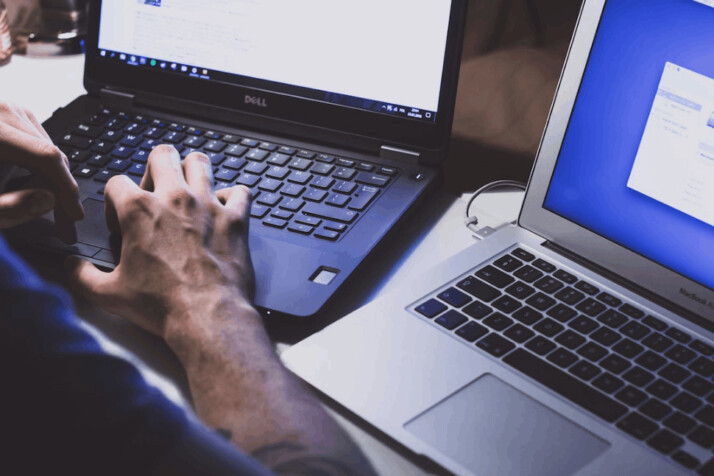 How AI Copywriting Tools Work
Anyone with a passing knowledge of copywriting understands that it is not an art you master in a day. Add that to the fact that there are infinite possibilities in human language, and it becomes even more confusing.
The big question is, how do AI tools do it? The key to unraveling this mystery is natural language processing (NLP).
NLP is the field of AI concerned with making machines process language the same way humans do and make sense of it. It entails turning unstructured written text into structured text through a process called natural language understanding (NLU).
The reverse of this process, where machines generate text, is called natural language generation. Thus, NLP subsumes NLU and NLG.
The ability of a computer to understand and create sensible text is only one part of the process. Copywriting requires the special use of words to make readers take action.
Therefore, AI copywriting tools blend NLP with various copywriting techniques like AIDA and PAS to create great marketing copies.
While many tools offer general AI copywriting, INK's copywriting feature is quite different. It allows users to use select the specific copywriting technique they want. This means it is easier for users to create content that resonates with their audience better.
Benefits of AI Copywriting
With the latest advancements in AI writing tools, many naysayers are beginning to see the light. People have started turning to AI for their content and copy needs. Let's examine some benefits of using artificial intelligence for writing copies.
1. Faster Output
Many AI writing tools promise to help creators create copies and blog posts faster. Writing any piece of content takes a lot of time, as you have to mentally move several pieces into place.
AI copywriting software and tools are always ready to create content optimized for SEO for your website with the click of a button.
2. Cost Effective
Compared to what you'll spend hiring a copywriter, an AI copywriting tool is more cost-effective. When you pay for a good copywriting tool, you will instantly reduce your costs considerably.
3. Handle Repetitive Tasks
Certain copywriting tasks are quite repetitive. Doing them repeatedly may not be the best use of a writer's time when AI copywriting tools can get them done. For instance, you can use these tools to write product descriptions and social media posts.
4. Improves Writer's Ability
Beginner and expert copywriters will improve their copywriting output with AI tools. A writer that uses AI-enable tools for creating content and copy has a reliable assistant that can offer new perspectives and insights.
AI and the Future of Copywriters
The introduction of AI in any field often starts with a bit of resistance. This resistance is usually due to the fear that AI will take over people's jobs. The fear is present in the world of writing too.
There's the fear that AI content and copies will phase out human copywriters. However, AI is best used collaboratively. You can use it to support your marketing and copywriting team's efforts.
AI is undoubtedly great. However, there are still a few limitations that mean it can't be left free to do all the writing. With AI and human collaboration, the sky is only the starting point.
To Wrap Up
If you are still unacquainted with artificial intelligence, it would be wise to take time out to check some of its capabilities. For website content, AI-generated content can help create content efficiently and even improve the speed at which the content is written.
Similarly, AI-generated content can be a cost-effective solution to writing copy. With the help of underlying machine learning algorithms, it can handle repetitive writing tasks, improving the writer's ability.
Creating a winning website is a multi-dimensional task. There's a lot to think about in terms of design and functionality. But as with all things in marketing, content is vital. You want your website content to be as informative and engaging as possible for your visitors.
Luckily, with the help of AI Copywriting Website content, this task can become much easier and more achievable.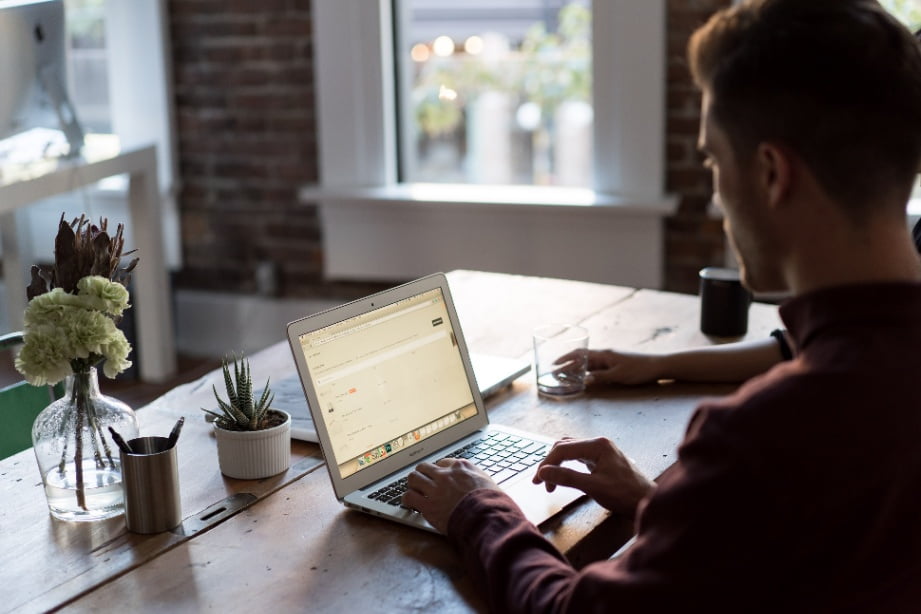 AI is already used across different industries to help with content writing by providing more professional, natural, and engaging content. With the ability to identify what content consumers care about before they visit your website, you can get a much higher conversion rate.
What is AI Copywriting?
Artificial Intelligence holds a lot of promise, even in the world of digital marketing. It can assist with content creation and improve the quality of your website headlines and articles.
AI copywriting refers to the process of writing text using different algorithms. These algorithms learn from a massive database of information. And it then determines what kind of content will work best to target your audience.
It does a great job of generating targeted and personalized content. This allows businesses to target the people most likely to buy their products and win them over.
How AI Copywriting Works
AI copywriters are programmed to work with a large dataset. The AI draws its linguistic knowledge and understanding of the world from the data it has "seen." To a certain degree, it tries to simulate how the human brain works when it comes to learning and processing information.
You'll need to convey your content brief to the AI, just like you might give your copywriter. Based on your input, it will then generate relevant and interesting content. The more information you provide, the more accurate and effective the generated text will be.
Machine-learning software and Natural Language Processing play a big role in generating content writing, ideas, and suggestions. They make AI copywriting simple and unique. You can use AI copywriting for producing different types of content that can put you further ahead of your competition. This includes:
Websites:
Landing pages
Sales pages
Headers & Hero section
Meta tags
Blog
Complete blog posts
Intros and outlines of posts
Article summaries
Content expanding & paraphrasing
Social Media
Posts & captions
LinkedIn bio
YouTube video script & title
LinkedIn bio
YouTube video script & titles
Paid Ads
Social media ads
Google Ads
Blog
Complete blog posts
Intros and outlines of posts
Article summaries
Content expanding & paraphrasing
eCommerce
Product descriptions
Amazon & Shopify product descriptions
Features & benefits of products
Benefits of Using AI Copywriting For Website Content
Here are some reasons to consider using AI copywriting for your website.
1. More content in less time
For a website to stay relevant, it needs to release fresh and interesting content consistently. Writing an article can take hours, depending on the size of the article.
With the help of AI, you can write an article within minutes or seconds. This takes a lot of the work off of your shoulders. And it saves you a significant amount of time that you can use to improve other aspects of your business.
2. Enhanced content optimization
AI copywriters, like INK, are equipped with sophisticated algorithms that makes sure your content is SEO-friendly. It has features that track readability, keyword placement, density, engagement score, and other metrics.
These ensure that your content has the edge over competitors. It will help it rank higher on search engine results and increase your site's traffic.
3. No more writer's block
We all know how detrimental writer's block can be to our projects. This is especially stressful when you have deadlines to meet. But with an AI copywriting website content service, you can forever say goodbye to writer's block.
AI can seamlessly supplement your existing content to satisfy Google's algorithm and optimize it for quality. It can also create content from scratch on demand.
4. Better analysis of competitors
Getting to know your competitors is important to developing a successful content strategy. Without technology, it will be impossible for you to learn your competitors' strategies. Not only can AI help you find competitors, but it can also help you compare key indicators.
Many AI-generated content marketing algorithms can be used to analyze competitive market trends. These algorithms scan thousands of other pieces published by key players in your industry.
Then they gather the information that your competitor uses to market their products. This information can include traffic sources, keywords, backlinks, PR activities, cross-platform promotion, and more.
Will AI Copywriters Replace Humans?
This is a common question that most people have about AI-generated content. But while AI has taken huge strides in the past years, it still has a long way to go before it can replace humans. It still needs a human touch to create in-depth and engaging content.
In terms of empathy, creativity, and decision-making, AI still needs to look to humans. And this is why it's much more advantageous to use AI to co-write your content rather than doing it entirely using AI. This way, you get the advantage of human generated content and well as the benefits of AI.
FAQs
1. What are some examples of AI-powered content creation tools?
Some great examples of AI-powered creative tools are INK, Google Trends, Grammarly, and others. You can use these tools to create, edit, and ideate your content for the most effective results.
2. How can AI technology help in content marketing?
AI has technologies like big data, NLP, and machine learning that are useful in implementing content strategies. AI tools can help you in content marketing, right from ideation to the distribution stage.
3. How can you generate content ideas using AI?
There are many ways to use AI to generate content ideas. AI tools can be used to come up with content and keyword topics. They can also help you know what your audience is looking for, so you can create more relevant content.
Final Thoughts
AI copywriting website content can help you generate engaging and persuasive website content faster and easier. You can use it to help you write anything from blog posts to social media posts to web copies. It's the perfect way to get your website more visibility and create content that's valuable to your audience.
Explore All
AI Copywriting For Website Content Articles