Copywriting is not an easy job. It's no wonder professional copywriters and agencies charge a handsome amount for their services.
Effective copywriting is the cornerstone of your business marketing strategy. And with the emergence of AI technology, content marketing has become easier and faster with minimal cost.
AI copywriting rates for a website vary based on your chosen tool, features, and plans. This article covers the different aspects of website copywriting and the top AI writing tools you can use.
What Is AI Website Copywriting?
Copywriting is writing texts that increase the nature and appeal of a site's readership or enhance its fit into an existing market or company.
Meanwhile, AI website copywriting is when computers handle most of the content generation automatically. It uses semantic technology to provide responsive and human-like content for websites.
AI copywriting typically involves a computer program that can successfully write natural, correct, and engaging content for human consumption.
In fact, artificial intelligence writing services are a cost-effective solution for all web copywriters. It helps them offer their services with an added touch of AI.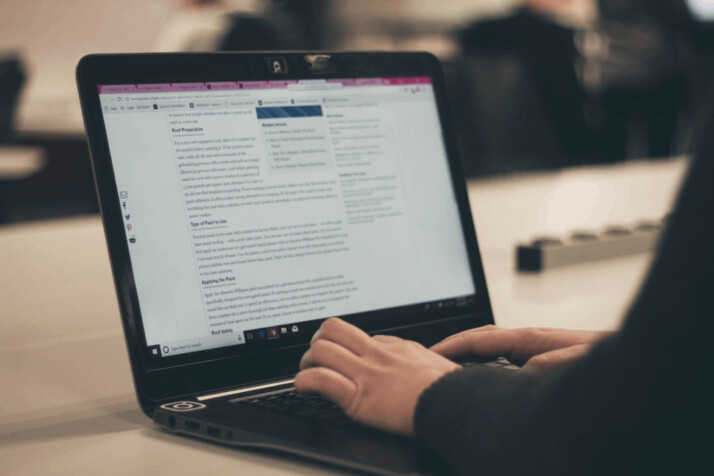 How Much Does Traditional Copywriting Cost?
There is no set answer to the question of how much it costs to hire a copywriter. You'll have to ask your potential copywriter how much they charge daily. But it's really up to the client to negotiate what they're comfortable with.
The first step is to determine your budget and list possible rates that might satisfy your need. Then you can job out what your budget allows and choose the copywriters.
AI Copywriting: More Cost-Effective and Faster
Some professionals may just chuckle and wonder how a machine could ever compete with a human being for copywriting work. But the truth is that this is becoming a reality, and businesses are continuously utilizing AI tools for their marketing needs.
Employing an AI copywriting tool for your website will cost you much less than hiring a professional copywriter or agency.
Simply put, the cost of AI copywriting does not mean it will be any less effective. In fact, these programs are capable of considerably more work than their human counterparts and are immensely faster in completing their work.
AI Copywriting Rates for a Website
AI copywriting tools generate high-quality content at a rate that has been previously impossible to accomplish through human writing. Not only do these tools scale your content marketing efforts, but they also write bulk content at the fastest pace.
But the AI copywriting tools in the market today offer some advanced features available only for paid plans.
Here are the top three AI copywriting tools and their pricing plans to help you choose the one that fits your needs and budget.
INK
INK is an AI-powered content optimization and generation tool to write high-quality and SEO-friendly content in a fraction of the time. This AI copywriting tool can be used to write industry-quality content briefs, essays, blogs, and press releases in no time.
Featuring over 120+ short-form tools, INK lets you effortlessly write social media content, sales copy, emails, or ecommerce content. The SEO-scoring system checks your content for various on-page elements to ensure it is relevant to the targeted users. It increases your chance of ranking higher in search engines and driving more traffic to your website.
INK is a revolutionary AI writing tool that carefully categorizes its products to help you with precisely what you need. It allows you to enjoy a free plan on each of its products with all its features. If you want all-in-one in a bundle at an incredible price, opt for the INK Suite.
Pricing for Individual Product:
AI Writer: The Free Plan offers you 5000 words/month with access to 120+ AI Tools and the Long-form writer. The Professional plan starts at $20/month with unlimited AI words and all other writing features.
SEO Optimizer: The Free Plan lets you write 3 SEO articles/month while offering a bunch of other options to enhance your content. The Professional plan is $20/month, allowing unlimited SEO articles.
Copy Assistant: The Free Plan has unlimited AI Text Rewriting and email support. The Professional scheme is only $10/month, which lets you shorten or expand your sentences and choose the tone of writing.
Content Planner: The Free Plan allows you to search 100 Keywords/month. The Professional paid plan comes at only $8/month, offering 1000 Keywords/month.
Pricing for Bundles:
The INK Suite is an all-in-one solution that combines the power of all four products for the highest quality and ease of writing.
Free: This free package comes with all the benefits of the Free plans from the individual products.
INK Suite Professional: This professional plan starts at $60/month. It combines the full power of the INK Writing tools to write better and convert faster.
Jasper
Jasper is one of the best website copywriting tools that use the advanced GPT-3 model to generate content strikingly similar to human writing. This tool has over 50 templates to excel at producing blog posts, social media content, website copy, and more.
With Surfer and Grammarly integration, Jasper creates SEO-friendly and plagiarism-free content to boost conversions. This tool also features a Boss Mode to write high-quality long-form content 5X faster. The AI copywriting tool offers three pricing plans which are as follows:
Pricing:
Starter: The package offers a flexible monthly payment scale starting at $29/month for 20K words and $399 for 320K words. You get access to 50+ AI templates and can translate content to 20 different languages.
Boss Mode: It starts at $59/month for 50K words all the way to $600 for 700K words. The Boss mode allows you to harness the full power of AI to write long-form content with control and flexibility.
Business: This package is ideal for teams and businesses. It offers customizable plans and pricing options based on your content needs.
Writesonic
Writesonic is an AI-powered copywriting tool that can generate high-quality digital ads, landing pages, e-commerce text, and articles. It is available as both a standalone program and a plugin.
This tool also features about 40 templates and two copywriting models, PAS and AIDA. Depending on the kind of content you wish to create, you can select any of the templates.
It also offers a flexible billing system to help you choose the best fit for your business demands. Writesonic has three package pricing tiers which are outlined below:
Pricing:
Free trial: It offers 6,250 words per month which is sufficient to explore all the features and determine what works best for you.
Short-form: The package comes at $10/month. It offers 12K-120K words for a single user based on your choice of quality options (Premium, Good, Average, Economy).
Long-form: It offers you to write long-form blog posts and e-books starting at $19/month or $13 if you opt for the annual deal. This package provides you access to complete article rewriter, bulk processing, priority access to new features, and priority support, among other things.
Conclusion
Whether it's increasing conversions or simply increasing CTR, AI copywriting is a cost-effective way to get your site writing to the next level.
This article is a quick guide to help you understand how AI can significantly help scale your content. It also explains the AI copywriting rates for a website to help you choose the right AI writing tool for your business needs. Hope you find this post helpful!
Explore All
AI Copywriting Rates For Website Articles