Creating a winning website is a multi-dimensional task. There's a lot to think about in terms of design and functionality. But as with all things in marketing, content is vital. You want your website content to be as informative and engaging as possible for your visitors.
Luckily, with the help of AI Copywriting Website content, this task can become much easier and more achievable.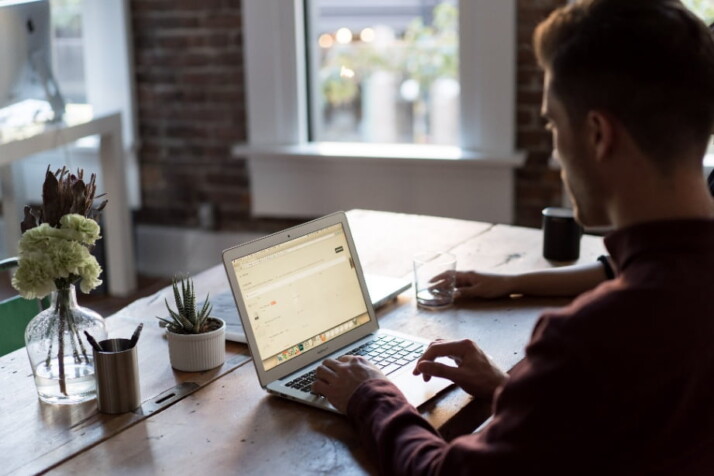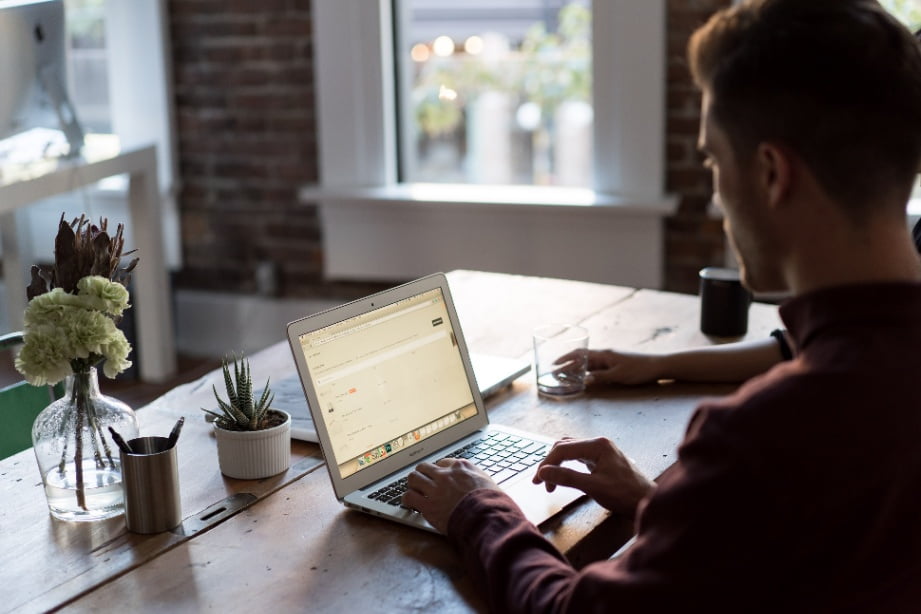 AI is already used across different industries to help with content writing by providing more professional, natural, and engaging content. With the ability to identify what content consumers care about before they visit your website, you can get a much higher conversion rate.
What is AI Copywriting?
Artificial Intelligence holds a lot of promise, even in the world of digital marketing. It can assist with content creation and improve the quality of your website headlines and articles.
AI copywriting refers to the process of writing text using different algorithms. These algorithms learn from a massive database of information. And it then determines what kind of content will work best to target your audience.
It does a great job of generating targeted and personalized content. This allows businesses to target the people most likely to buy their products and win them over.
How AI Copywriting Works
AI copywriters are programmed to work with a large dataset. The AI draws its linguistic knowledge and understanding of the world from the data it has "seen." To a certain degree, it tries to simulate how the human brain works when it comes to learning and processing information.
You'll need to convey your content brief to the AI, just like you might give your copywriter. Based on your input, it will then generate relevant and interesting content. The more information you provide, the more accurate and effective the generated text will be.
Machine-learning software and Natural Language Processing play a big role in generating content writing, ideas, and suggestions. They make AI copywriting simple and unique. You can use AI copywriting for producing different types of content that can put you further ahead of your competition. This includes:
Websites:
Landing pages
Sales pages
Headers & Hero section
Meta tags
Blog
Complete blog posts
Intros and outlines of posts
Article summaries
Content expanding & paraphrasing
Social Media
Posts & captions
LinkedIn bio
YouTube video script & title
LinkedIn bio
YouTube video script & titles
Paid Ads
Social media ads
Google Ads
Blog
Complete blog posts
Intros and outlines of posts
Article summaries
Content expanding & paraphrasing
eCommerce
Product descriptions
Amazon & Shopify product descriptions
Features & benefits of products
Benefits of Using AI Copywriting For Website Content
Here are some reasons to consider using AI copywriting for your website.
1. More content in less time
For a website to stay relevant, it needs to release fresh and interesting content consistently. Writing an article can take hours, depending on the size of the article.
With the help of AI, you can write an article within minutes or seconds. This takes a lot of the work off of your shoulders. And it saves you a significant amount of time that you can use to improve other aspects of your business.
2. Enhanced content optimization
AI copywriters, like INK, are equipped with sophisticated algorithms that makes sure your content is SEO-friendly. It has features that track readability, keyword placement, density, engagement score, and other metrics.
These ensure that your content has the edge over competitors. It will help it rank higher on search engine results and increase your site's traffic.
3. No more writer's block
We all know how detrimental writer's block can be to our projects. This is especially stressful when you have deadlines to meet. But with an AI copywriting website content service, you can forever say goodbye to writer's block.
AI can seamlessly supplement your existing content to satisfy Google's algorithm and optimize it for quality. It can also create content from scratch on demand.
4. Better analysis of competitors
Getting to know your competitors is important to developing a successful content strategy. Without technology, it will be impossible for you to learn your competitors' strategies. Not only can AI help you find competitors, but it can also help you compare key indicators.
Many AI-generated content marketing algorithms can be used to analyze competitive market trends. These algorithms scan thousands of other pieces published by key players in your industry.
Then they gather the information that your competitor uses to market their products. This information can include traffic sources, keywords, backlinks, PR activities, cross-platform promotion, and more.
Will AI Copywriters Replace Humans?
This is a common question that most people have about AI-generated content. But while AI has taken huge strides in the past years, it still has a long way to go before it can replace humans. It still needs a human touch to create in-depth and engaging content.
In terms of empathy, creativity, and decision-making, AI still needs to look to humans. And this is why it's much more advantageous to use AI to co-write your content rather than doing it entirely using AI. This way, you get the advantage of human generated content and well as the benefits of AI.
FAQs
1. What are some examples of AI-powered content creation tools?
Some great examples of AI-powered creative tools are INK, Google Trends, Grammarly, and others. You can use these tools to create, edit, and ideate your content for the most effective results.
2. How can AI technology help in content marketing?
AI has technologies like big data, NLP, and machine learning that are useful in implementing content strategies. AI tools can help you in content marketing, right from ideation to the distribution stage.
3. How can you generate content ideas using AI?
There are many ways to use AI to generate content ideas. AI tools can be used to come up with content and keyword topics. They can also help you know what your audience is looking for, so you can create more relevant content.
Final Thoughts
AI copywriting website content can help you generate engaging and persuasive website content faster and easier. You can use it to help you write anything from blog posts to social media posts to web copies. It's the perfect way to get your website more visibility and create content that's valuable to your audience.
Website content AI copywriting tools offer a range of benefits. You may have heard the term "copybot" before. It refers to software or a device that generates new content. That is essentially what a content AI copywriting tool does.
The goal of AI is to write content in a personalized and natural way. These tools can help you add unique content to your website, and some even optimize your keywords and increase Google rankings.
Many companies, including digital agencies and web development companies, use AI copywriting tools to create new content that are optimized over time.
It isn't easy to write text that actually gets read. Product descriptions and pay-per-click ads are tedious and time-consuming to write. Aiding copywriters with AI comes in handy in this regard.
Is it feasible to program instructions for a machine to follow and have it generate interesting writing while you attend to more pressing matters? Read on!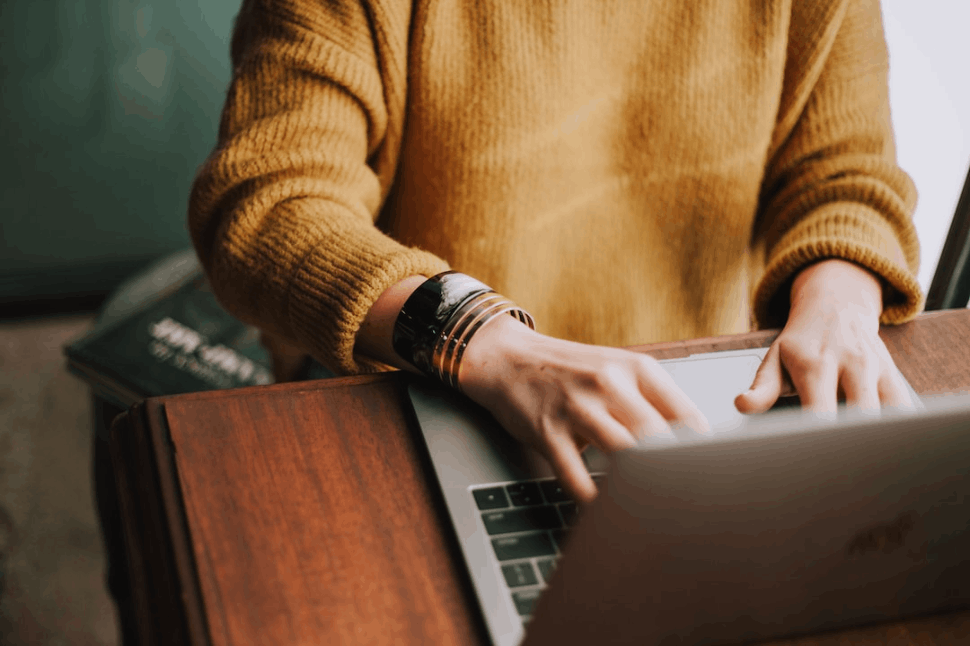 When Is It Appropriate to Use AI in Copywriting?
AI copywriting can increase product or service engagement, website traffic, and customer conversions. It is useful in competitive markets where consumers are continuously picking between your competition and you. In such cases, your AI-generated content can make your business stand out.
If you want to improve your conversion rate against competitive websites, AI copywriting could be an important tool in your arsenal.
However, it would be unwise to rely solely on an automatic copywriting tool. Get inspired, but put your own spin on things to make them stand out.
Best Website Content AI Copywriting Tools
Copywriting is the back-end of digital marketing. You use the word-slinging aspect of marketing to attract customers, build brand credibility, and generate conversions.
AI can help make the process of writing online content more efficient, effective, and time-saving for writers. Here are our top six AI copywriting tools which are helpful in content marketing today.
1. INK
INK is driven by KUPE, a sophisticated transformer-based AI. It recognizes the context and meaning of text. INK can deduce your purpose for writing and adjust the content accordingly.
Powered by GPT-3 artificial intelligence, INK is more than just a content generator. INK allows you to modify, compress, and rewrite previously written text. Using INK's image finding and import tools, you can import high-quality images from the web.
Using a simple numerical scale, INK's scoring methodology provides an assessment of your content's performance in terms of search engine optimization (SEO), readability (RLI), and word count (WCT).
If you'd rather write or edit without interruptions, the AI provides a text editor. It can generate content for use on social media and videos platforms like YouTube. The software can also check for spelling and grammar errors.
To select the perfect artificial intelligence (AI) template for your purposes in INK, you may need to try out a number of different options.
2. Writesonic
Writesonic is an artificial intelligence (AI) copywriting application that was developed on the GPT-3 platform. Writesonic offers a wide range of useful services, one of which is content production.
The AI copywriting tool can design ads, social media updates, website copy, blog post ideas. It can also take care of SEO meta descriptions, and scripts for videos to be uploaded to YouTube.
From the dashboard, you may select the desired content type, followed by the appropriate tools and layouts.
Writesonic requires little work from the user and generates a brief text that can be put to good use.
The ability to reword content is a great feature of Writesonic. Any copy-and-pasted material will be automatically rephrased and paraphrased.
Writesonic could be inconsistent in its output and occasionally provides results that have nothing to do with the initial query.
The blog outline feature isn't the most intuitive, and it doesn't provide enough control over how each component is laid up.
Not many options for layouts are provided. You can only find social media samples for LinkedIn posts and YouTube concepts, outlines, introductions, and descriptions.
Using Writesonic can help if you have a complete document that just doesn't flow nicely. It's useful if you need a fresh spin on an existing product description. Writesonic creates heartfelt and original content for advertising products.
3. Jasper
It doesn't take much time for Jasper to take in your suggestions and start producing material (through the feature – Boss Mode). Everything you want can be generated automatically given the right set of commands.
It generates content for websites. Contents such as blogs and product pages, social media posts and Google Ads. It also takes care of titles and meta descriptions for search engines.
If you need to crank out a lot of content rapidly, Jasper's Boss Mode is a great tool to have at your disposal. Using the tool's Google Docs-style editor, you can produce SEO-friendly content faster. With the help of a short text prompt, you can easily produce custom graphics to accompany your written material.
To generate any content, Jasper employs state-of-the-art AI technology, in this case a GPT-3 learning model. GPT-3 is a third-generation language prediction model trained with deep learning to produce authentic-sounding fake text.
You can change the vibe of your writing with Jasper. Maintaining your company's unique voice requires using a tone that is consistent with that of your organization. You can choose from a broad variety of voices, including silly, smart, clever, etc.
Recent updates have made it possible for the program to accurately translate text into twenty-six more languages. Languages like English, Spanish, French, German, Portuguese, etc., are among the most widely spoken in the world.
4. Hypotenuse AI
Hypotenuse AI is one of the greatest free AI writing tools available. It can automatically produce product descriptions, blog posts, advertisements, and social media postings by leveraging NLP and ML techniques.
It is easy to use and incorporates all the parameters necessary to get reliable outcomes within its design. The process of creating content is broken down into a few simple steps that demand little from the creator.
The AI uses headings and paragraphs to format blog posts so that they read smoothly from beginning to end.
Hypotenuse AI, in comparison to other AI copywriting tools for websites, welcomes more nuanced instructions. Search terms, demographics, and intended recipients are all requested. This means it has the potential to provide unique content that doesn't require extensive editing.
Still, Hypotenuse AI is limited in its flexibility because it lacks customized features. It doesn't have a large library of sample documents nor a wide range of predefined content types.
It takes more time to use than other tools because it necessitates more information and input. While Hypotenuse AI's template selection is limited, the ones it does offer are well-executed.
5. Writecream
Writecream is one of the newest AI-based copywriting solutions to join the market. These programs aid in the production of vast quantities of content. Writecream employs a GPT 3 AI-based system that assists individual users in attaining the best results possible.
It is capable of producing tailored cold emails, LinkedIn connection requests, and blog posts. Even YouTube voice-overs, podcasts, digital advertisement copy, website copy, and product descriptions.
Email, LinkedIn, image, and audio customization are the most utilized features of Writecream. Users also utilize the voice-over function, product reviewer, and long-form editor. Writecream is renowned for its capacity to transform text to speech utilizing cutting-edge AI technology.
One of the primary selling aspects of Writecream is its capacity to accommodate customers who speak different languages. You will not discover a tool that supports more languages than this one. Writecream supports over 75+ languages.
The AI tool is a commonly utilized copywriting program that frequently exceeds the expectations of discerning clients who want good results.
To Wrap Up
It doesn't matter if you're a digital marketer or a busy copywriter. Website content AI copywriting tools will assist you increase content generation and achieve your company goals.
Before committing to one, it's recommended that you try out no less than two free trials of competing AI copywriting products. Doing this enables you to choose the best tool for your business.
Explore All
AI Copywriting Website Content Articles