AI copywriting website tools are changing the way people go about writing content. Copywriters can focus on other tasks by automating blog posts, product descriptions, landing pages, and reviews.
AI programs allow humans to input parameters and text, which it analyzes to determine the appropriate structure and context for the user.
It then generates content well-suited to the given topic and context in the required format.
Let's explore how copywriters can use AI copywriting tools and today's top AI copywriting website tools.
5 Best AI Copywriting Website Tools Worth Exploring
AI copywriting website tools include plagiarism, persuasive content generation, search engine optimization (SEO), and social media tools.
We have picked the five best AI copywriting website tools to aid your copywriting journey. Let's dive in!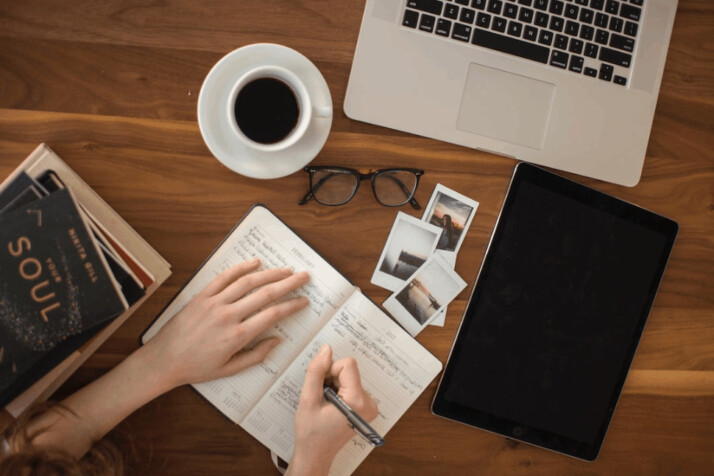 1. INK
INK is a sophisticated and adaptable AI-powered writing assistant. It delivers website content, case study examples, and video scripts based on GPT-3.
The AI creates high-quality, visually engaging web content through machine learning and natural language processing. It can identify stories, outline, and write professional, custom, emotional, and unique content that doesn't look machine written.
Using INK, a novice copywriter can produce unique, high-quality, optimized content.
The AI tool provides and scores your content based on word, document, and headlines tasks. This ensures your content is well optimized for SERP.
INK doesn't break the bank yet provides high-quality work and many premade templates. It is one of the best tools to quickly and easily improve your content strategy.
2. Copy AI
Copy AI runs an advanced automation platform. It's an all-in-one artificial intelligence writing tool that employs GPT-3 technology to produce high-quality marketing copy and blog post drafts.
Copy AI provides its users with a variety of writing and entrepreneurship resources, including slogan generators and concentration aids.
A tool like Copy.ai is like having a coworker who helps you develop ideas. It takes care of structures and finds a unique slant for every piece of content.
Enter some baseline information, and the AI will come up with potential solutions. The tool also supports 25+ languages and has a free plan.
3. Rytr
The AI content it generates is of professional quality. Different tools make it possible to write in a way that complies with all applicable laws and regulations while being effective.
Rytr can help you produce content more quickly and effectively. It's not just easy to use; its content is also high quality and interesting.
There are more than 15 language options and 20 voice tones to choose from. Using Rytr, making a social media post or ad takes next to no time.
Before adding new phrases or clauses, you must decide on a target audience, voice, and language. Simply by using your mouse, you can transform it into something suitable for publication.
4. Writesonic
Conversations, descriptions, and website text can all be written with the help of Writesonic's drag-and-drop dialogue builder.
You can use it to hone your skills at writing conversational copy and compile your library of questions and answers.
This instrument can generate data that interests and motivates your target audience to take action.
Producing articles in multiple languages, each with their unique style and tone, has never been easier than with this program at your disposal.
5. Smart Copy
Add Smart Copy to your list of AI-powered copywriting apps. Smart Copy uses GMT-3 language learning to make writing sound more natural.
Smart Copy divides your text into coherent sections and gives each one a distinct tone. Working on these will let you confidently draft a document that will resonate with your targeted readers.
Smart Copy is a solid option if you're looking for a free AI-enhanced copywriting tool. The free plan allows you to make up to five daily postings.
Copywriting: Can AI Tools Do the Job?
Already, artificial intelligence has had a significant impact on the content creation sector. It is anticipated that it will continue to grow, creating new options for marketers to meet their marketing and sales objectives.
After reviewing these AI copywriting tools, we can confidently say that AI will not replace human copywriters soon.
AI copywriting systems do not (yet) produce evident-based compositions or edited copies. Even brief, accessible writings require proofreading, editing, and entire rewrites before practical use.
However, although AI copywriting tools will not replace human copywriters, they will modify the writing process.
5 Ways Copywriters Can Benefit from AI
This article will teach you how to make the most of artificial intelligence copywriting software in your work. If you employ an AI copywriting tool to assist you in writing, it can significantly improve your productivity as a copywriter.
By delegating some of the menial tasks to AI, you'll have more time to polish your writing and develop truly remarkable material. Here are eight ways AI copywriting can help;
1. Incorporate AI into Your Drafts
Every written work isn't always brilliant at the first attempt. For writers who can produce truly epic work, much of their time is typically spent on drafting.
AI provides numerous potential solutions, reviews and revises them, and then goes on to the tasks that genuinely require your human brain.
Time-consuming tasks like compiling lists of benefits or making social media posts with a Valentine's Day theme should not fall on your shoulders.
2. Titles and Description Tags
The usage of AI may be put to work on both the title and description tags. You can also use AI to find natural places to insert your keywords into the body of your writing. Most AI software is also able to generate keywords for you.
3. Use AI to Rewrite Copy
A copywriter is often challenged to develop multiple ways to communicate the same thing. Writing about the same product, brand, or event twice is simple. Writing about them multiple times in different circumstances presents more of a challenge.
It is possible to save time and avoid plagiarism detection with the help of AI rewriting and paraphrasing technologies.
4. Overcome Writer's Block with AI
Every writer has moments when they don't know what to write after a sentence. There are moments when you know exactly what you want to convey, but you find yourself at a loss for words. Or maybe you're at a loss for words since there's too much to cover.
Artificial intelligence can assist in breaking through these barriers. If you're having trouble getting started again, having AI compose your next paragraph can help. You'll have instant insight into what you want to say, even if it's the opposite of what you didn't want to say.
5. Blog Structure and Layouts
It may take time to draft an overview or template for your blog. Numerous examples exist, and you can easily modify them to fit your needs using an AI copywriting tool.
In minutes, some AI can generate a blog post's title, outline, and several paragraphs under each subject.
To Wrap Up
AI copywriting website tools automate repetitive tasks and provide an exciting and sometimes sporadic content source.
Although AI copywriters can't replace human authors entirely, they can provide a fresh new perspective on your writings. AI tools can also help you unwind from writer's block, and provide a more time-efficient way to blog.
All of your content needs can be met by AI copywriting tools at a fraction of the time and expense. If interested in website AI copywriting meaning and benefits, read on!
What's more, the quality of the writing is such that you wouldn't guess that it wasn't done by an actual human. Also, it's SEO-friendly and utterly unique.
Can you trust a computer to write your articles for you, and can artificial intelligence take the position of professional writers?
We cover these questions in the article and list the best website AI copywriting tools in the market today.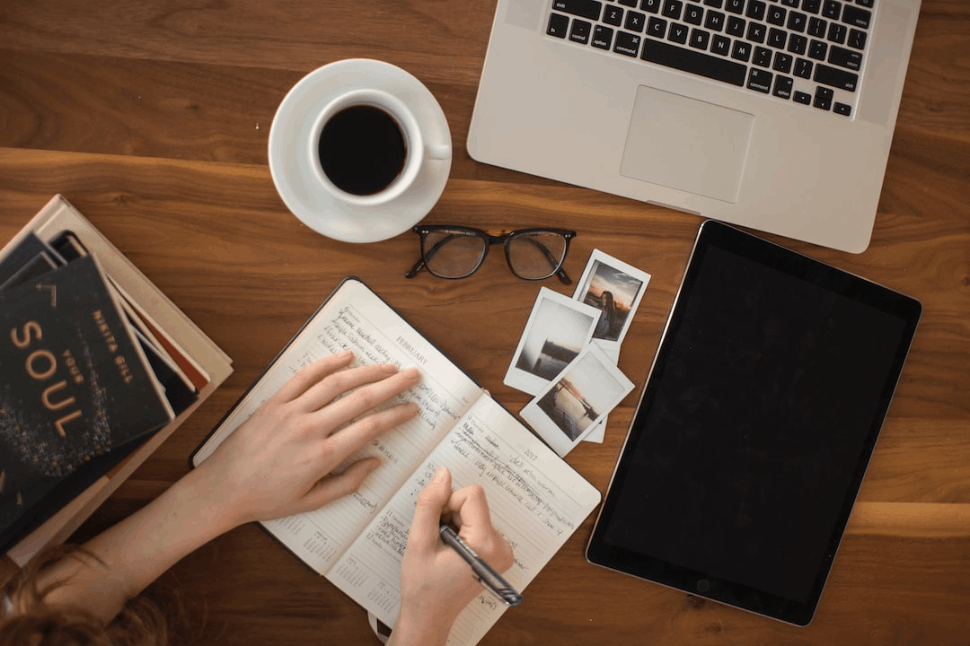 What Is AI Copywriting?
Artificial intelligence (AI) copywriting software and tools have come a long way in the last few years, especially since 2020.
AI copywriting employs machine learning and natural language processing to generate text that conforms to a specified format, style, and tone.
It is a program used to generate articles that are SEO-friendly and optimized for frequently-searched keywords and phrases.
Copywriting with AI is both complex and challenging, yet offers the potential for incredible growth of the content marketing industry in the coming years.
Website AI Copywriting Meaning and Tools
Good copywriting and content marketing are the bedrocks of successful digital marketing. More than just using keywords and writing in a conversational tone, copywriting is a subtle and intricate process.
Due to the high stakes in content and copywriting, it can be challenging to consider outsourcing copywriting to AI.
Dozens of AI copywriting tools have recently emerged. Most are able to handle anything from SEO and generating original product descriptions to the drafting of scripts for videos. They also thrive in the composition of social media posts, and the creation of entire blog posts.
AI-copywriting software can generate comprehensive and high-quality content for websites and brand owners. Here are the top 6 AI-powered copywriting applications available today.
1. INK
KUPE, an advanced transformer-based artificial intelligence, powers INK. It can interpret the meaning and context of text. INK recognizes your writing objective and optimizes your material.
As a copywriting tool, INK utilizes GPT-3 AI and is able to do more than compose new content. You can edit, condense and rewrite existing text with INK. You can import web photos of excellent quality using INK's image finder and import tools.
INK's scoring system gives an easy-to-understand numerical evaluation of the search engine optimization (SEO), readability (RLI), and word count effectiveness of your content (WCT).
The AI includes a distraction-free text editor if you prefer to write or edit manually. It includes grammar and language checkers and can generate content for use in social media and YouTube videos.
With INK, you may have to keep testing AI templates (over 130+) to find the exact template that fits your needs.
2. Jasper
Jasper (formerly Jarvis.ai) is a powerful artificial intelligence (AI) copywriting tool. By employing GPT-3, it is capable of producing high-quality output.
Among the many things Jasper can make content for are:
Blogs (from outlines to complete articles)
Social media posts, advertisements, and user profiles
Internet storefront product descriptions and options lists
Promoting products on Google
Search engine optimization (SEO) title tags and meta-descriptions
Landing page and sales copywriting for websites
One of the most impressive aspects of Jasper is the quality of its writing. Jasper is available in many languages, and the content it generates is free of grammatical and plagiarism errors. It also allows for the addition of multiple team members to collaborate on projects.
On the other hand, Jasper has a tendency to:
Recycle the same pattern of nearly similar paragraphs when writing lengthy pieces.
Throw in a paragraph or two of nonsense in the middle of something that makes sense.
Provide highly detailed numerical information without supporting documentation, making it impossible to verify its accuracy.
3. Writesonic
In addition to being a widely used AI copywriting program, Writesonic is built on the GPT-3 platform. Content creation is just one of the many features that Writesonic provides.
Writesonic can develop ad copy, social media posts, website copy, blog post ideas, SEO meta descriptions, and YouTube video scripts.
The dashboard lets you choose the type of material you want to create and then select the necessary tools and layouts.
Writesonic is simple to operate and produces a short-form text you can use without much effort on the user's part.
Writesonic's content rephrase is one of its best features. It will reword and paraphrase any text you paste into it.
If you have a document with all the information, but it doesn't read well, use Writesonic. If you need a reworded and original product description, it is a great tool to use. Writesonic produces imaginative and sentimental product descriptions.
On the other hand, Writesonic:
Fails to produce consistent results and sometimes returns results that has nothing to do with the original query.
The blog outline function isn't the most user-friendly, and doesn't allow for enough granular adjustment at each stage.
There isn't a wide selection of templates to work with. Only LinkedIn posts and YouTube concepts, outlines, introductions, and descriptions are available as social media templates.
3. Hypotenuse AI Copywriting Tool
One of the best free AI writing tools is Hypotenuse AI. Using natural language processing and machine learning, it generates product descriptions, blog posts, ads, and social media posts.
It's simple to operate, and its design provides the information it needs to get high-quality results. Content creation is simplified into a series of straightforward steps that require minimal effort on the user's part.
The blog generator from Hypotenuse AI was among the finest we tested. It generated lucid, brief, and, most importantly, on-topic writing.
The AI formats blog article with appropriate headings and paragraphs to ensure a smooth flow from the opening to the conclusion.
When compared to other website AI copywriting tools, Hypotenuse AI allows for a greater level of input detail. It requests for keywords, categories, and target audiences. Because of this, it may generate custom content that wouldn't need major modifications.
However, Hypotenuse AI has a restricted selection of pre-made templates and pre-defined content types to work with.
Because it requires more information and input than other tools, it takes a longer time to use.
While Hypotenuse AI may not have a big library of templates to choose from, it does a good job with the ones it has.
You may get everything from product descriptions to social media content to ad text to blog entries from them. This makes them an indispensable part of your e-commerce and content marketing strategies.
4. Copy AI
Copy AI is a powerful and versatile AI copywriting tool. Based on GPT-3, it delivers website material, case study samples, and video scripts. Copy AI also offers writing and start-up tools, such as slogan generators and focus tools.
Copy AI has its cons. For instance,
The created copy sometimes exhibits a wide range of quality. Some of it was usable, especially the shorter word copies like product descriptions and social media captions.
When it comes to long form content, the generated text was completely incomprehensible or poorly written with no useful information.
The input possibilities are limited, making it difficult to offer sufficient detail to improve the accuracy of the results.
The interface was less user-friendly than that of competing programs.
5. Rytr
Rytr is a free artificial intelligence copywriting tool. Rytr delivers creative content on GPT-3 and proprietary AI for more than 25 different use cases.
It's really basic and straightforward to use, with a streamlined layout. Signing up for Rytr and getting started takes less than a minute.
Rytr creates impressive content in terms of its relevance and quality of writing. Rytr also features built-in plagiarism detection, multilingual support, and the ability to work with teams and many users.
Sometimes, Rytr embeds unverifiable figures and numbers into its text without providing a means of checking them.
The blog outline in some cases could lack clear development from the beginning to the end.
It occasionally includes random, seemingly unrelated passages.
To What Extent Can Artificial Intelligence Be Used in Copywriting?
AI copywriting systems may generate product descriptions, social media captions, adverts, website landing pages, blogs, and essays.
Included among the most frequently seen characteristics and forms of content are:
Websites' sales pages, meta descriptions, and landing pages
Captions, hashtags, ad content, profiles, titles, and video scripts for social media posts
Names, synopses, openings, closings, and entire blog posts
Synopses of articles and blog posts, including additional material and rewording
Internet shop content including item descriptions, feature lists, and benefit summaries
Copy for use in email marketing and sales emails
The vast majority of AI-powered copywriting tools claim to be capable of producing human-quality text.
Also, they guarantee that it will be free of plagiarism, written in proper grammar, and enhanced for search engine optimization and increased sales. All in a matter of minutes, with no effort, and for much less money.
Automated Content Creation Tools Vs. Human Writing
Artificial intelligence has already created a major impact on the content creation industry. It is predicted that it will continue to expand, affording new opportunities for marketers to achieve their marketing and sales goals.
After going through these AI copywriting tools, we can state with some assurance that AI will not soon be replacing human copywriters.
AI copywriting systems don't (yet) generate fully-formed compositions that don't need human copy editing, fact-checking, and enhancement.
Even short, simple writings sometimes require proofreading, editing, and complete rewrites before they can be put to practical use.
However, even though the AI copywriting tools won't replace human copywriters, but they will alter how we approach the writing process.
How to Utilize AI-Powered Writing Tools
Using an AI copywriting tool to assist you rather than do all the job will make your copywriting life easier.
You may have AI execute menial jobs, so you can focus on writing and creating great content. Here are some ways to put AI into good use;
1. Put AI to Use for Productive Writing Endeavors
Not every piece of writing has to be brilliant. Writers capable of creating genuinely epic content often have to spend significant time composing mundane tasks.
Has AI come up with some ideas? Adjust them as necessary, and move on to the chores that really require your attention and thought.
Product descriptions, feature lists, Valentine's Day social media posts, and so on all fall under this category. The use of AI is possible for all of them.
2. Use AI to Generate Meta Titles and Description
Incorporate your keywords into the main body of your writing or have AI generate meta titles and descriptions for you. They can even generate keywords for you. If there is a place where you can utilize a program to automate a process, you should do so.
3. Rewrite Your Content With the Aid of AI
A copywriter often has the challenge of coming up with multiple ways to communicate the same thing. Writing about the same product, brand, or event twice is simple. Writing about them multiple times in different circumstances presents more of a challenge.
Automatic rewriting and paraphrasing techniques developed by AI can greatly expedite this task without sacrificing quality or raising any red flags for plagiarism.
4. to Break Writer's Block
Every writer has experienced the dreadful feeling of staring at the last sentence they penned and having no idea what to write next.
You may be aware of the message you must convey, yet you may be at a loss for the ideal expression. Or maybe you're at a loss for words since there's just too much to cover.
No matter how hard or determined you try, you simply cannot get the words out.
Technology based on artificial intelligence can help you break through. If you're having trouble getting started again, having AI compose your next paragraph can assist. You'll have instant insight into what you want to say, even if it's the opposite of what you didn't want to say.
5. Maximize the Effectiveness of the AI
Artificially intelligent copywriting technologies produce high-quality text when given proper instructions. Make sure the tool you plan to use can generate the desired copy by studying its specific needs. You'll save a lot of time editing later on, so it's money well spent.
6. Use of AI to Produce Blog Layouts and Guides
Building blog templates and outlining posts can be time-consuming. Many of them are available in AI copywriting tools, all waiting to be customized for your needs.
INK AI, for instance, quickly generates a blog post's outline, and several paragraphs under each subject. You could then simply copy and paste the material into a new document, complete with an outline and introductory paragraphs, and get to work.
7. Edit Like a Pro With AI
No matter how smart it is, there will always be a need to modify the content produced by your AI copywriting tool. No matter how skilled, every writer can benefit from the experience of editing the work of another.
It's the same for editing AI-generated text. In reality, editing AI material will likely boost your writing skills and open your eyes to areas in which you may do better.
Equally, most AI tools come equipped with grammar and spelling checkers, and some even detect instances of plagiarism. Like popular writing apps like Grammarly, these can be used as proofreading aids.
8. Let AI Handle the Grunt Work
The most advanced artificial intelligence copywriting tools can generate writing that requires minimal revisions. Converting mediocre content into excellent content is often simpler and faster than writing it from scratch.
AI can perform grunt work depending on the type of content and niche you're writing for. It is possible to create something amazing in the same amount of time as you would to write something average.
Wrap Up
We have laid down Website AI copywriting meaning and the best tools. The various features of the tools can assist copywriters write better and more effectively. However, as AI coding advances and computers become smarter, AI tools may likely become a standard in the nearest future.
Explore All
AI Copywriting Website Articles