It's not easy to develop exciting ideas for marketing content. Making it convincing enough for your leads to take action is even more challenging. Hence, the need for website AI copywriting services.
Have there been times when you didn't feel like writing? Didn't have any good ideas? Times where you just sat and stared at the screen. AI copywriting services cancels this problem.
If you don't have exciting marketing material or content, you will waste a lot of time and probably won't attract many clients. Employing AI copywriting software eliminates such sticky circumstances.
Thanks to technological developments, many copywriting programs have emerged on the scene. We'll examine the benefits of using an AI copywriter and the top six AI copywriter services for websites and their offerings.
What Is an Artificial Intelligence Copywriting Service?
Copywriting is the process of tailoring a website or a blog to suit the needs and psychology of an intended audience.
"Copy" (website text) is one of the greatest ways to offer information on a website, so users will remain and do what you want.
The best website AI copywriting services allow users to generate various content types on autopilot. The automated copywriting software's capacity to produce convincing, engaging, and conversion-oriented marketing texts or content sets it apart from others.
A few seed keywords or sentences tell the machine what kind of material to create. As soon as the tool understands the situation, it quickly produces many duplicates of the specified content. Amazingly, the developed text is so readable that it seems human-written.
There are also many additional gains from employing an AI-driven copywriting tool.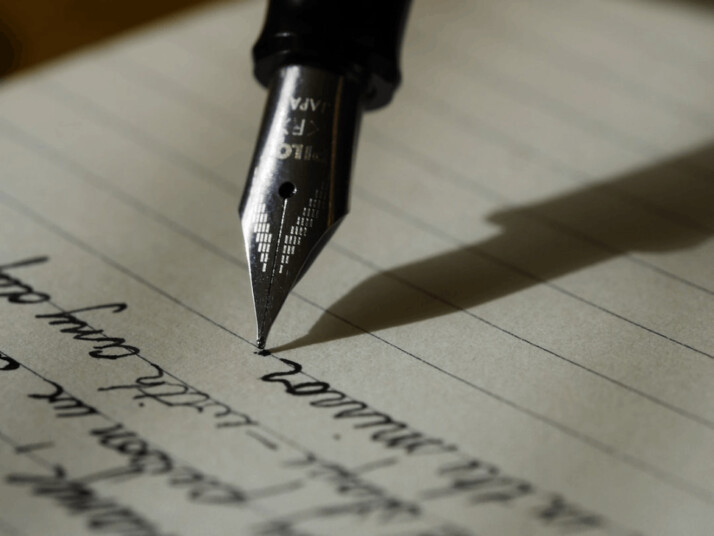 Advantages of AI Copywriting Services
Using AI-powered copywriting software has some advantages, we list the two most important ones below.
1. Serves as a break-through to creative obstacles
It's fairly frequent among writers of all stripes (bloggers, marketers, copywriters, authors, etc.).
However, with the assistance of an AI copywriting tool, you can keep composing content without impeding your development. They can make several copies of the content in just a few seconds.
Contrarily, it will just take us a few hours to do a decent job of writing the content ourselves. So, with some certainty, it aids in economizing your time.
2. Saves you money
As business owners, we often spend a lot of money to have professional writers craft catchy promotional copy. Copywriters ask for a substantial sum of money for this service.
Copywriting software can get the same results for far less money. The vast majority of these AI also act as multipurpose copywriting instruments. Whatever program you use, you'll have access to various features useful in multiple contexts.
Best Website AI Copywriting Services
1. INK
INK is a specialist image-based marketing AI that uses market-proven reverse engineering techniques to generate well-written, natural, SEO-friendly text. The final product is always seamless, original, and guaranteed to convert, whether for a website, social media, e-books, or infographics.
INK uses a hybrid approach that draws from both machine and human intelligence. INK was created by leveraging inputs from professional communicators like writers, editors, CEOs, and marketers.
By incorporating GPT-3 AI, INK can do more than only create original writing. Editing, condensing, and rewriting preexisting content is possible. With INK, you can bring high-quality web images into your project.
The INK grading system provides a simple numerical evaluation of your content's search engine optimization (SEO), readability (RLI), and word count efficacy (WCT).
INK provides a distraction-free text editor if you prefer to write or edit by hand. It has built-in spell checkers and grammar analyzers. It can produce material for usage in blogs, websites, and videos for sharing on social media platforms like YouTube.
If you want to locate the perfect AI template for your purpose in INK, you may need to keep trying out different templates. There are more than 120 of them.
Features of INK
1. Creates content brief
INK creates a content brief to ensure the best possible results. This is a clear and concise document that outlines the content that the writer creates and the style.
2. Works on different writing apps
INK works in sync with WIX, Canva, LinkedIn, Facebook, Twitter, Google Docs, Ms-word and more. This allows a seamless workflow without switching applications.
3. Long-form AI Writer
When it comes to producing high-quality, plagiarism-free long-form material, INK excels. Coherence is evident in the texts produced, with no repetitions.
4. Over 120+ Short form tools
INK has more than 120+ done-for-you templates. It can produce emails, microcopy, sales copy, essays, social media copy, product descriptions, and even love notes! It only requires a few details to understand your goal, and the result drops in a matter of seconds.
5. WordPress Plugin Integration
INK with WordPress makes writing convenient for bloggers. Integrating with WordPress makes it easy to transfer content without hassles.
2. Jasper
For content generation, Jasper is efficient enough to absorb your cues (through the feature – Boss Mode). By using commands, you can programmatically generate any material. It makes blog entries, product descriptions, social media and Google Ads, headlines, SEO titles, meta descriptions, and more.
Jasper's Boss Mode is useful if you need to produce substantial content quickly. You can create SEO-friendly material five times quicker using this feature's Google Docs-like editor. You can generate relevant images for your content copy the help of a simple text prompt.
Features of Jasper
1. Uses GPT-3 AI
Jasper uses cutting-edge artificial intelligence technology, specifically a GPT-3 learning model, to generate any material you need. Just in case you haven't heard of it, GPT-3 is a deep learning-based, third-generation language prediction model that can generate text that sounds natural.
2. Ability to alter tones
You have the freedom to alter the tone of your content. Matching the voice to that of your company will help keep its character intact. It gives you a wide range of possible voices, from humorous to intellectual to witty, etc.
3. Available in 26+ languages
This copywriting program can produce texts in various languages, making it helpful in reaching a broad clientele. The software has recently been upgraded to translate text into 26 other languages easily. English, Spanish, French, German, Portuguese, etc., are among the most frequently spoken languages.
4. Completely error-free writing
Jasper doesn't just come up with fresh ideas; it also ensures there are no grammatical mistakes in your publication. As a result, it has a grammar checker to eliminate all errors and provide you with excellent content.
5. Availability of sub-accounts
In the latest update, the program permits an unlimited number of users to be added to a single account. It will make it simple for you to divide work among your staff writers or employees at your agency. Additional client project folders can be made without restriction.
3. Smart Copy
The software's closed beta version debuted in 2020, and since then, the team has refined it to its current state of perfection. Snazzy AI was released to the public with its core capabilities and use cases at the end of February 2021.
A landing page builder called Unbounce took notice of this overnight success. More specifically, the acquisition of Snazzy AI was finalized in May of 2021 by Unbounce. Snazzy AI has been renamed Smart Copy by Unbounce. As a result, you can easily and quickly produce optimized landing page copy with little effort.
It also has all the necessary copywriting features to let you automatically produce material for a wide range of purposes. This is why Smart Copy is being used by so many advertising professionals, web admins, marketing groups, etc.
Features of Smart Copy
1. Uses AI
Smart Copy by Unbounce uses the GPT-3 language learning model to generate copy that reads naturally. Most automatic copywriting tools also use this same technique to generate content.
2. 30+ Templates
Smart Copy has 30+ templates for various applications compared to other copywriting apps. Smart Copy can provide you with a wide variety of material, from conversion-focused ad copy to blog post ideas.
3. Ease of Use
Smart Copy's simplicity of usage is undeniably a strong point. Select an ad copy, headline, or other copy templates, and then enter your text. When the software needs to make suitable copies, it can use these sentences as a starting point.
4. Great Team and Support
Snazzy AI's core team designed and coded the entire system. The merger with Unbounce has brought the software one of the most talented teams in digital marketing. You may rest easy knowing that Smart Copy will provide excellent copywriting services and assistance.
5. Chrome Plugin
The software comes with a slick Chrome plugin that allows you to generate new material and paraphrase sentences as you type automatically.
4. Hypotenuse AI
Another AI copywriting tool that has seen rapid growth in the past year and boasts multiple Fortune 500 clients is Hypotenuse AI. It's also the go-to copywriting resource for most bloggers, eCommerce marketers, and writers.
This surge in popularity can be attributed to the use of cutting-edge AI while still being incredibly accessible to users. Hypotenuse takes just a few inputs to produce one-of-a-kind, high-converting copy in your brand's tone. The resulting text is polished and persuasive whether you're writing a blog post or product description.
It also includes various copywriting tools that can help you overcome writer's block and enhance your current content. Moreover, you can publish material in many languages to reach people in their tongues.
Features of Hypotenuse AI
1. Utilizes AI for Time Savings
Hypotenuse AI integrates natural language processing (NLP) and machine learning (ML) algorithms into its content generation process for superior copywriting results. The computer-generated content sounds natural and consistent with your brand's voice.
2. Supports a Wide Range of Content Types and Formats
With Hypotenuse AI, you can have natural-sounding, brand-appropriate content like product descriptions, blog articles, and marketing copy generated automatically. In addition to this, there are a plethora of additional resources available to boost content accessibility and interaction.
3. Supports Multiple Content Management Systems and Product Management Systems
Unlike other AI copywriting tools, Hypotenuse integrates seamlessly with your PMS, CMS, or import/export CSV formats, eliminating the need for manual data entry. In addition, a Shopify add-on is available for use with the program.
To help you organize your marketing team or advertising agency's projects, Hypotenuse AI provides tools for managing teams and folders. In addition, you can use its folder system to organize your content files in a way that best serves your needs. Lastly, its one-of-a-kind workflow facilitates mass product and content management.
4. Supports different Languages
Like other AI copywriting software, hypotenuse AI can quickly and easily write material in over 20 different languages. Well-known languages are supported. These include English, Spanish, French, Italian, and so on.
5. Create Images with AI
The Hypotenuse When you enter a brief description, the AI will whip up four new illustrations for you to peruse. This function is quite helpful when creating content for a blog or advertisement.
One such AI copywriting tool that has quietly climbed to the top to compete with other stellar AI copywriters is Rytr. The program and its rivals are both in their infancy at the moment. But despite this, Rytr has everything a copywriter might need to overcome obstacles in their work.
5. Rytr
It is a huge plus that Ryrt is backed by both a customer service team and a development team that responds quickly.
The support staff assists customers with the writing process, while the development staff is always hard at work adding new functions. In the most recent software release, Rytr gained a built-in plagiarism detector, additional team seats, and a library of valuable materials.
Also, the sophisticated GPT-3 AI language model is utilized. In addition, Rytr includes a custom artificial intelligence (AI) built by the company to make copywriting easier. After using Rytr to generate marketing copy, you'll have more engaging and natural-sounding content.
Features of Rytr
1. Advanced AI
As was previously mentioned, Rytr generates content using OpenAI's GTP-3 language model. However, this AI copywriting SaaS employs a custom-built AI that is constantly updated to improve the quality of your content copies even further.
Unlike other copywriting programs, Rytr provides a straightforward method of managing your workflow and related documents. This facilitates your own post-editing and those of your team members.
2. Supports more than 30 languages
Rytr's content generator supports more than 30 languages. English, French, Dutch, Chinese, French, German, etc. are some of the languages that can be used. The unique AI doesn't rely on GPT -3's restrictions; therefore, it can support a wide variety of worldwide languages.
3. Built-in plagiarism detector
This copywriting program is one of the rare applications to provide a built-in plagiarism detector. You'd have the option to do duplicate content checks on newly created copies of the content. You may relax knowing that every piece of content Rytr creates is entirely original to you.
4. Sub accounts
You can set up company sub-accounts in Rytr and invite your team members to use them if you're part of a content team. The cost would be calculated based on the number of team seats secured.
6. Writecream
Writecream is one of the newest programs to join the ranks of AI-based copywriting tools. These programs help generate large amounts of content. Content such as personalized cold emails, LinkedIn connection request messages, blog articles. Even YouTube video voice-overs, podcasts, digital ad copies, website copy, product descriptions, and more.
Email, LinkedIn, image, and audio customization are Writecream's most utilized capabilities. Users also take advantage of the voice-over feature, product reviewer, and long-form editor. In addition, Writecream is well-known for its ability to convert text into speech using state-of-the-art AI tools.
One of Writecream's main selling points is its ability to accommodate users speaking various languages. You won't find a tool that works with as many languages as this one does.
Writecream is a widely used copywriting program that often meets the expectations of picky customers who only want the best outcomes. Included in Writecream is a GPT 3 AI-based system that aids users in achieving the best possible results on their own.
Every type of organization can benefit from the comprehensive support of an AI-based system.
Features of Writecream
1. Simple to Use
Even first-time users may quickly grasp how to maximize the software's potential for success. A user may hop on and start crafting their masterpiece in no time. With Writecream's help, it only takes a few seconds to create SEO-friendly material.
2. 30+ Use Cases
Writecream is well-known for its available use cases, which can generate various content in several formats. Its content generation capabilities can support more than 30 application scenarios.
When you sign up for an account with Writecream, you'll have access to live chat assistance on your dashboard. The response time from its helpful support staff is typically within a minute.
3. Plethora of rewrites
Writecream creates a plethora of content and provides its consumers with numerous options to choose the most satisfying results. Users can modify content for rewrites as often as they like and prefer the best version.
4. Supports 75+ languages
Writecream's support for 75+ languages ensures that it may be read and used by people worldwide. These languages include Spanish, French, Hindi, Italian, Portuguese, Greek, Swedish, German, Polish, Belarusian, and many more. It's unique because no other AI copywriting tool provides extensive support for several languages.
5. Plagiarism free and devoid of errors
The content produced by Writecream is 100% original and contains no plagiarized text. It creates original material that is tailored to the individual user.
Final Thoughts
If you are a copywriter, in business, or trying to break through your creative plateaus, you should consider AI copywriting services.
It is a new and innovative niche that combines cutting-edge technology, distinct advantages, and various use cases. Learning AI copywriting is helpful as it can help you solve problems step-by-step and saves you significant money.
Explore All
Best Website AI Copywriting Services Articles