Entrepreneurs are looking for the right tools to help their company boost website traffic. There's fierce competition for customers online, and every business needs to stand out. Website AI copywriting for entrepreneurs entails the use of AI-based writing tools to augment the writing process.
They have proven to be effective, and smart entrepreneurs are signing up in droves. This article explains everything you need to know and the tools to get started.
Why Website AI Copywriting for Entrepreneurs Is Important
Entrepreneurship is a cruel world where only the smartest survive. The internet has democratized everything today so much that brick-and-mortar businesses need an online presence.
Thus, website copywriting has a key place in every entrepreneur's marketing strategy. However, good copywriting isn't cheap. Copywriters charge premium fees for their services, and this may eat deep into your budget.
This is where website AI copywriting for entrepreneurs comes in. Website AI copywriting tools are cost-effective solutions that can help you reduce your spending. These tools aren't only about reducing costs. They also make the whole content creation process faster.
AI copywriting tools are products of several years of research into replicating human intelligence in computers. Therefore, you can trust them to generate coherent text that can drive up your sales.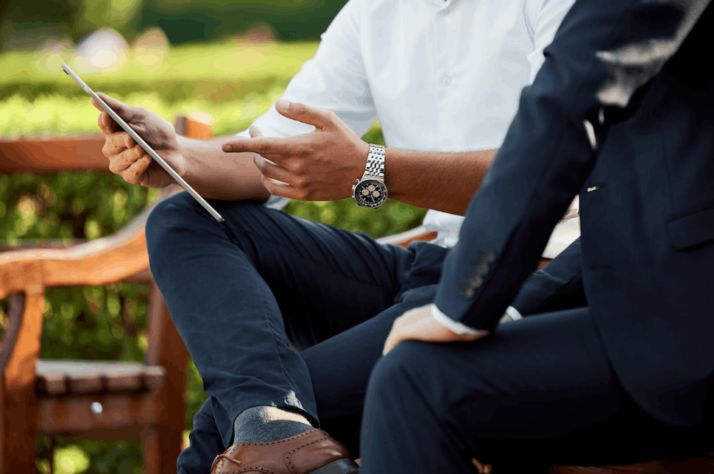 Top AI Copywriting Tools for Entrepreneurs
Like any other nascent industry, the AI writing industry gets new additions almost every day. Each of these tools promises a lot of goodies. We've identified the top AI copywriting tools that can help entrepreneurs.
1. INK
With its proprietary AI, INK is on a mission to help its users communicate better through creative and compelling copies. Many consider INK a bag of tools every entrepreneur and creative must have, and they're not wrong. Apart from the AI writer that helps users create blog and social media posts faster, it also has three other products.
The SEO optimizer shows users how to rank higher on Google. INK reverse-engineers your competitors' content and shows you exactly how to rank higher than them. This tool increases your chance of ranking on the first page of google by more than 400%.
Also, there's a copy assistant that solves spelling, grammar, plagiarism, and readability issues. The content planner sees to your content planning needs. It can turn keyword lists into clusters in a couple of clicks.
In addition, you can download INK's distraction-free editor and work from anywhere. The editor has multiplatform compatibility. It works on Windows, macOS, and Linux operating systems. Essentially, INK replaces a bunch of other tools. Some of INK's AI writing options include:
Social proof text generator
Call to action generator
AIDA model sales copy generator
Feature vs. benefits sales copy generator
Other Features
Users get unlimited AI rewrites on the free plan
The content planner works with Google Search Console, SEM Rush, and ahrefs
5,000 free AI words per month
2. Anyword
Anyword is an AI writing assistant that provides a predictive performance score for its generated copy. In addition, Anyword allows you to create custom personas to get copy tailored to a specific audience. You can use Anyword for a range of content, including landing pages and SMS.
Other Features
It offers website-targeted messages
The tool supports multiple languages
It has multiple use cases
3. Frase
Frase is an AI-powered writing tool that can help you combat writer's block. With this tool, you can research, write, and optimize content in one place.
Frase helps you research the highest-ranking content to help you create a content brief. You also get your content scored to make sure you're on the right path.
Other Features
The tool is integrated with Google Search Console
It allows you to organize projects into folders
Access to an intuitive content editor
Frase supports eight languages
To Wrap Up
The digital era has fundamentally changed how businesses communicate with their customers. Modern-day entrepreneurs have a lot on their plate.
At any given moment, their businesses probably take most of their time. It can be detrimental to success if there isn't even an inkling of attention left over to focus on their website. Fortunately, AI copywriting can help relieve a lot of this pressure.
Website visitors have the right to know what they are getting, and entrepreneurs can convert them into customers. With the right tools, website visitors can easily become customers. That is why it is important to know what technology is out there and what to use.
Explore All
Website AI Copywriting For Entrepreneurs Articles