The key to a stellar website is stellar content. This is why many businesses invest a ton of time and money to ensure their content is up to par. And more recently, many of these businesses have looked to AI copywriting as a cost-effective solution to their content problems.
Many website AI copywriting packages can fit your needs and budget. And today, we will be looking at some of the best options you can choose from.
It's not a secret that the online playing field is getting more competitive. Everybody's trying to fight for their slice of the growing online market. So in order for your business to thrive online, it is essential to invest in a good AI website copywriter.
What Is Website AI Copywriting?
Website AI copywriting is basically creating unique content for your website that delivers on your marketing objectives by attracting your audience. It makes use of the power of artificial intelligence and machine learning to make sure your content is not only engaging but also SEO-friendly.
AI writing tools can use various methods like Natural Language Processing (NLP), Artificial Intelligence (AI), and also Machine Learning. These methods have helped increase the conversion rates of several campaigns and successfully reach more sales by using data to create better content.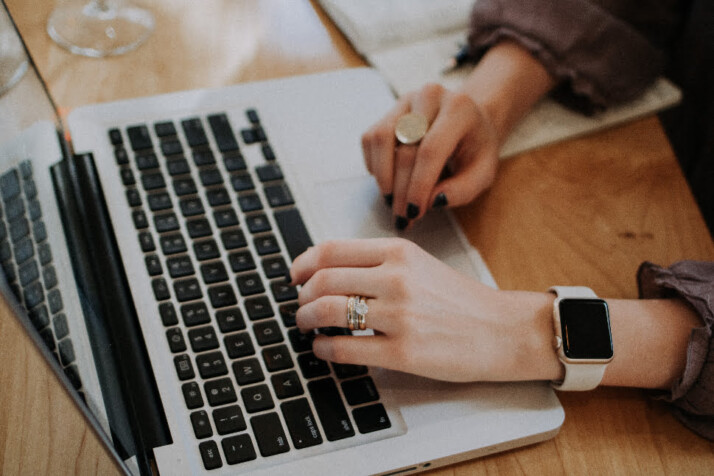 Why You Need an AI Copywriter for Your Website
Copywriting is hard. You need to figure out a way to relate to your audience and make them see the value you are offering. It will also take a lot of your time.
An Artificial Intelligence copywriter eliminates these struggles and problems while making your website worth your money. Here are just some reasons why you need an AI copywriter:
1. It Gets You Past Writer's Block.
Writer's block can happen even to the best of writers. But with an AI copywriter, you don't have to worry about this anymore.
AI copywriters can write content that can seamlessly fit into your existing text. It makes it easier for you to edit, update and add new content. You can also use it to write from scratch!
2. It Helps Save You Time.
Writing a copy can take hours out of your time. With AI copywriters, you can cut that down into minutes. You don't have to spend too much time on thinking of the right words to put in your writing. AI copywriters can do it for you. And they can do it not only faster but also more professionally.
3. Cost-Effective
While you can't fully get rid of human copywriters, you can significantly reduce the amount of workforce needed for your website or business. AI Copywriting has matured to a point where a machine can easily produce professional-level content.
Aside from that, the high-quality and SEO-friendly content produced by these tools will significantly increase organic traffic for your site. This saves you a ton of money from paying for ads just to get traffic.
4. Serve As Multi-Purpose Copywriting Tools.
AI writers aren't just for generating text. These tools also have several useful features for producing the perfect copy. They can have spelling and grammar checkers.
Some even have professionally-designed templates that make it easy to build content while nurturing a consistent tone. It's your all-in-one content creation tool.
Best Website AI Copywriting Packages
Here's a breakdown of some of the best AI Copywriting packages.
INK
Looking for an AI copywriter that will give you a bang for your buck? Well, INK has one of the best offerings in the market in terms of cost and quality. This copywriter is powered by AI and powerful algorithms to help you consistently produce top-notch content. It also has many features to help you set up your content campaign.
INK has a wide range of plans that will suit your every content writing need. You can start with a FREE plan to test it or go all in with their INK Suite, which only costs $50 per month.
Key features:
AI-writing
SEO features
Grammar and spelling checker
Headline optimization
Plugin support
Available Plans:
Free (No credit card required)
Unlimited AI Text Rewriting
5,000 AI Words / month
100 Keywords / month
3 SEO Articles / month
120+AI Tools
Long Form Writer
Email Support
INK Suite Professional $50/mo
Copy Assistant PRO
AI Writer PRO
SEO Optimizer PRO
Content Planner PRO with 1,000 Keywords
Jasper
Jasper is a great and popular copywriting tool. You can use it to create sales copy, blog posts, YouTube scripts, and more. It has a natural language processing software that uses sophisticated algorithms (GTP-3) to build your content preferences. This leads to amazing SEO content that is tailored specifically to you and your business.
Key features:
50+ content templates
AI writing
Grammar checker
SEO features
Plagiarism checker
Pricing:
Starter (Flexible pricing, Starts at $24 per month)
50+ AI templates
Support for 20+ languages
Up to 5 users
Chat support
Boss Mode (Flexible pricing, Starts at $49 per month)
Google Docs style editor
Compose & command features
Maximum content look back
Increased limits on templates
Grows with your team
Priority chat support
Business (Custom Pricing)
Custom words/user packages
Manage limits per user
Flexible billing options
Dedicated Account Manager
Onboarding & training sessions
Premium technical support
CopyAI
This powerful AI copywriting software can be used in a variety of ways. You can say goodbye to the struggle of thinking of original ideas for posts or marketing materials, because CopyAI has you covered.
It includes features that allow you to create your own tone and language style making your generated copy sound like you wrote it. With a free trial, you can see how it allows you to go from a blank document to a finished project.
Key features:
Packs 3 different copywriting formulas
Creates content in 25+ languages
90+ copywriting skills and templates
Simple to use
Available Plans:
Free
Only 1 user seat
90+ copywriting tools
Unlimited projects
7-day free trial of Pro Plan
Pro (Starts at $49 per month)
5 user seats included
90+ copywriting tools
Unlimited projects
Priority email support
25+ languages
Blog Wizard tool
Access to the newest features
Is Getting an AI Copywriting Package Worth It?
Given all the features that come with AI copywriting packages, it is a well-worthy investment. For a small premium, you can get access to many features that you can use to produce high-quality content. It will not only drive more traffic to your site but also build more trust among your website visitors.
These tools are perfect for freelance writers, marketers, and even students. Using them can help them develop their writing skills and boost their productivity.
Conclusion
The world of content writing has changed drastically with the arrival of AI copywriters. And if you want your website to stay competitive, it's definitely a good investment.
Using an AI copywriting tool comes with a lot of benefits. These benefits include time and money savings and better quality content. If you invest in a website AI Copywriter, you will surely see a major increase in your website traffic and increase in your revenue.
Explore All
Website AI Copywriting Packages Articles