All good event marketing strategy begins with writing an event description that is catchy and compelling. While creating an adequate event description is tricky, it's not impossible. With some care and attention, you can craft attractive descriptions to turn your next event into a profitable one.
Finding the right words to describe your event can help you attract the target audience and succeed with your endeavor. However, failing to do so will ensure the failure of your event marketing effort.
So, this article provides valuable tips for writing event descriptions that drive audiences.
What Is an Event Description?
An event description summarizes a conference or event usually written by its organizers. This piece of text gives the audience all the details about the event.
It gets published alongside the registration form, so attendees can browse, read, and decide if they want to come. These elements should work together to encourage potential attendees to sign up.
Besides increasing attendance, a strong event description can attract non-members and media coverage. It's essential to have a well-structured and concise event description that clarifies to guests what the event entails and offers.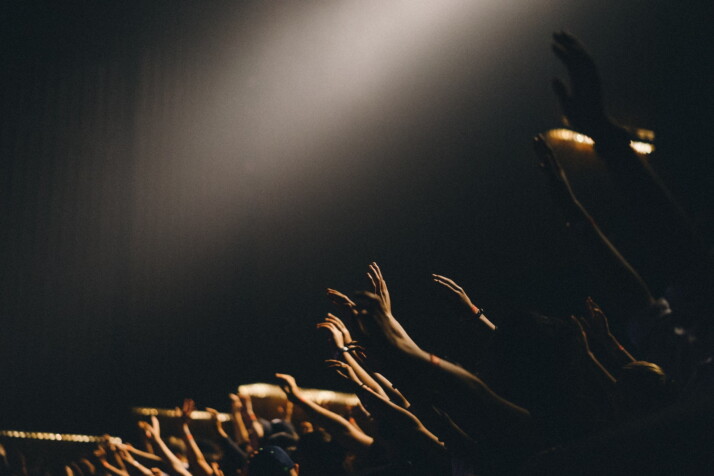 Why Is Writing an Event Description Important?
An event description is essential when it comes to marketing your event. Events are planned by organizations with a specific objective in mind. It could be for launching a new item, improving member connections, or raising funds for a good cause.
Events require attendees to accomplish all these goals. However, it might be challenging to pique guests' attention and excitement with short, uninteresting, and ambiguous event descriptions.
You may persuade people that attending your event will be worthwhile by providing a clear, concise, and appealing event description. Also, media attention and more social media shares can result from an effective event description. Even the people who haven't heard anything about your event before will likely know more about your organization.
Critical Components of a Good Event Description
There are countless methods to make your event more unique and creative. However, the following are the key components that must be included in a good event description:
What: What is the event's name? What benefits can guests expect by attending the event?
Who: Who organized the event? Who is it for?
When: When will the event take place? When does the event start, and what is the expected end time?
Where: Where will the event be held? How can you get to the event, and how to access the event link if it's online?
Why:Why should guests come to the event? What is the purpose of the event?
To make your post searchable on social media, you should include an engaging image in your description and relevant keywords or hashtags.
How to Write an Effective Event Description?
When creating an event description, you must start by establishing your audience to engage them with your event. The first sentence should be an introduction that sets the tone and puts your event in context.
Here are some essential tips for writing an event description that will grab the reader's attention.
Emphasize the Value of Your Event
Numerous industry events are promoted and advertised today. And choosing which events to attend and which to miss is difficult for people. Explain how potential attendees will personally benefit from attending your event if you want to capture their attention.
Participants are interested in finding out the following information:
Will this event teach me something new?
Will attending this event help me learn new skills?
How will it allow me to develop my expertise?
You should respond to these questions and emphasize the benefits attendees will receive from attending your event.
Specify Who Can Benefit From Your Event
Specify your audience. When you write an event description, it's important to know your audience and their needs.
Not only should you state what your event is about, but also who it is intended for. Will your event be useful for students, recent graduates, or only those just entering the field? Do you solely target business professionals?
Your marketing effort is likely ineffective if you don't clarify this point in your description. This is because time and money are valuable to modern people. They opt not to attend an event if they are unsure that it is appropriate for their level of competence.
Engage People in the Sense of Belonging
Human beings are social creatures, and they have a strong desire to be a part of a group of like-minded individuals. People often attend events not because they want to but to fulfill their social demands. For example, some marketers like to attend marketing events not because they always enjoy them but to identify with the group of marketers.
So, if you appeal to a strong willingness to belong, you'll probably increase event attendance. In your event description, you must include information about the number of participants, their professions, and their level of expertise. This is a great strategy to draw in more attendees.
Keep It Short and to the Point
You should clearly explain the details of your event, but you should not go overboard. In this fast-paced world, people are busy with their hectic schedules. They do not have time to read lengthy descriptions of events. Therefore, it would be good for you to write concise copy.
Remember that your primary responsibility is to enlighten and pique the interest of potential attendees. There's no need to delve into specifics. To make your content stronger, try to communicate your views as clearly as possible. Also, use persuading adjectives such as exceptional, well-known, and more.
Create Various Event Descriptions for Different Platforms
Make sure to write different descriptions for different platforms to fit them well. So, you must create multiple variations of your event description to fit the website, niche blogs, and social media platforms.
You must write one description and then tweak it to make it perfectly suitable for other platforms. Both the description's length and your writing style should be adjusted. The event description for Instagram should be less formal and shorter than that for your website.
Additionally, the information in each version of your event description can be different. For instance, you might include information about your organization in your niche website description but not in the Facebook description. There is no need to reiterate anything that your Facebook followers already know.
Conclusion
A well-written event description is one of your event marketing kit's most effective tools. It's up to you to ensure your event description effectively attracts people to attend your event. It must provide details they need to know and be easy to understand.
When your event description is good, people will know that the event is interesting, beneficial, and worth their time. Writing an event description can be tricky, but this article can help you understand what an effective event description must entail.
Explore All
Event Description Articles
Describing an important event can be tricky because you don't want to present a fluff piece about your day-to-day activities.…
There may be times when you'll be asked to describe a significant event in your life. It could be for a…
A good event has the power to bring people together or divide them. To describe any event, you must follow…