The right AI writing tools can help individuals and businesses scale up their content creation process.
Businesses dedicate an enormous amount of time and effort to creating web content. From blog articles to social media content, brands now rely on various pieces of content to engage an audience.
As you can imagine, the time spent writing these articles and social media posts can quickly add up.
According to a Co-Schedule survey, most marketers spend an average of one to six hours creating a piece of content. That's massive!
The good news is that several AI writing tools can help reduce the time dedicated to writing web content. In addition, the right content automation tool can ensure that you never run out of ideas.
But how do you find the best AI writing assistant? Well, that's where this post comes in.
This article defines an AI writing tool and why you should consider using it. You'll also find the best AI-powered program for content writing on the internet today.
What are AI Writing Tools?
AI writing tools are artificial intelligence-powered software that generates ideas for articles, blog posts, or other forms of content. These include a cover letter, interview questions, image captions, and article headlines.
The software produces text-based content using keywords that users fill out. That way, the generated text can be more relevant to a specific audience.
Although various AI writing tools rely on different Natural Language Processing models to work, the function is relatively the same.
It involves analyzing massive amounts of internet data to predict the words that tend to follow each other. For example, GPT-3 was trained with data from WebText, Wikipedia, CommonCrawl, and a corpus of books.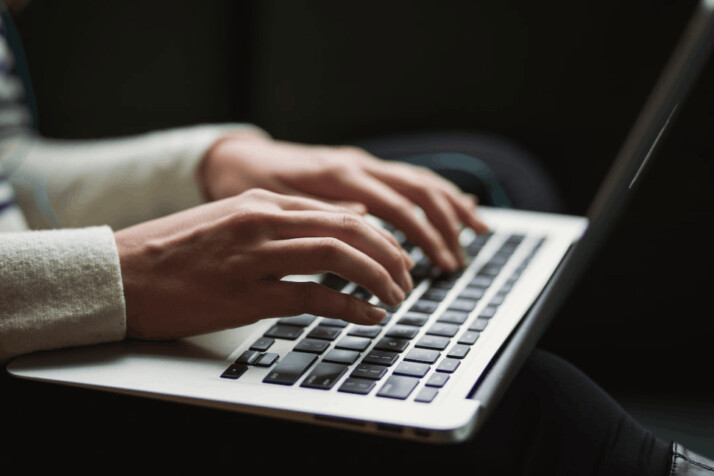 Benefits of Using an AI Writing Tool
As with most automated tools, the primary benefit of an AI content generator is increased productivity. Others include saving time, creating targeted content, boosting SEO efforts, and saving money.
Here's a breakdown of the reasons to use AI to generate content.
1. Save Time on Quality Content Writing
Business owners looking to save time on content creation can use an AI writing tool.
It typically involves adding a specific key phrase into the program and hitting the "Generate" icon. In return, you'll get unique content — description, article, caption, or email — that's specific to your need.
Besides generating content from scratch, AI writing can also help rephrase an existing text. That way, you won't have to worry about plagiarism.
2. Sparks Creativity
Another essential benefit of AI content writing is its ability to generate a content idea. That means you can say bye-bye to writer's block.
Undoubtedly, coming up with ideas for a blog post can be challenging. Indeed, writers spend hours brainstorming ideas for blog articles.
That's why an AI content generator is handy. It provides relevant content ideas while giving writers time to focus on developing the content.
3. Validate Performance
Companies use AI content writing tools to generate creative content for the web. However, some AI content generators have specific features that can help validate performance.
For example, the INK Editor has an SEO Score that predicts how likely your content would rank on search engines. So, you'll know what is required to increase your content visibility.
4. Save Money
The best AI writing tools do more than generate content for the web. They often offer an extensive range of features that provide more value for your money.
For example, INK offers a suite of tools along with its AI Writing feature. It includes the following:
SEO Optimizer: Boost content's search engine visibility
Content Planner: Group keywords that belong in an article together
Copy Assistant: Rewrite and improve existing content
In other words, the best AI Writing tools often come with a bundle to help deliver more value. That way, you won't need to rely on other apps for other writing features.
That brings us to the following subheading.
What's the Best AI Writing Assistant Today
INK might be the best AI writing software for creating content for the web today. However, other AI content writing assistants include Text Blaze, Articoolo, Quillbot, and Wordsmith.
1. INK
The INK offers an extensive range of AI-powered writing solutions for high-quality content that rank higher and convert faster.
As an AI Writer, INK allows you generate quality-driven, plagiarism-free content within seconds.
You can use INK's AI writing feature to create short text such as social media posts, product descriptions, and image captions. It's also helpful in creating long-form content like press releases, blog posts, and essays.
As an SEO Optimizer, INK provides real-time suggestions to help your articles rank higher on search engines.
You can generate and optimize content for search engines without SEO expertise. Indeed, a data study shows that content with a 97% INK Score is at least four times more likely to rank on Google.
Finally, INK's Copy Assistant feature helps convey your thought using exemplary grammar, words, and tone.
Since the proprietary KUPE AI gives INK an in-depth understanding of context and semantics, the generated text reads like it's human-written. You can rephrase, expand, and shorten sentences with a single click.
2. Copy.ai
Copy.ai is a copywriting solution for generating marketing copy within seconds. Powered by a Generative Pre-trained Transformer (GPT-3), Copy.ai can generate various content types.
These include meta descriptions, ad copy, headlines, and confirmation emails.
Besides generating a new article, Copy.ai also helps rewrite existing articles. You won't have to spend hours researching or organizing information before writing.
Here are a few noteworthy Copy.ai templates:
Sales Copy
Ecommerce Copy
Social Media Content
Website Content
Digital Ad Content
Copy.ai also offers an API for smooth integration with several other apps besides WordPress.
3. Jasper
Jasper (formerly Jarvis) is a web-based content writing platform that uses artificial intelligence to generate text for the web. Jasper relies on Generative Pre-trained Transformer 3 (GPT-3) to write content from scratch. This includes blog posts, books, and social media posts.
Although Jasper is primarily an AI-writing app, it integrates with other programs to offer more custom features.
For example, this AI-writing tool integrates with Surfer SEO to provide SEO features. Similarly, the cloud-based writing assistant, Grammarly, powers grammar and spell-checking on Jasper.
4. Wordtune
Wordtuneis an AI-powered writing companion that helps express information in a new way. Along with rewriting text, this AI Writing tool can also address the tone and length of your rewrite suggestions.
An Israel-based startup called Al21 Labs developed WordTunes using a language model that understands context. As a result, the AI-powered tool offers basic writing features. These include:
Rephrasing sentences
Expanding sentences to provide more detail
Shortening sentences
Picking between formal and casual tone
WordTune also has a Microsoft Word add-on to allow users access to the feature within the desktop editor.
5. QuillBot
Like WordTune, QuillBot may not be the best at generating content from scratch. Instead, it's a paraphrasing tool that uses artificial intelligence to rewrite sentences, paragraphs, and articles.
That means you can rephrase a text in various ways to identify the language, tone, or style that works. Here are a few noteworthy features:
Co-writer
Grammar checker
Summarizer
Citation generator
Plagiarism checker
QuillBot integrates with several writing tools, such as Google Docs and Microsoft Word. There's also a Google Chrome extension to help you paraphrase across various pages.
6. Text Blaze
Text Blaze is ideal for individuals looking to avoid repetitive writing tasks.
It helps create text snippets to insert into platforms such as social media posts and landing pages. Text Blaze can also generate dynamic contextual snippets from real-time user inputs.
Here are a few noteworthy Text Blaze functionalities:
Customizable templates
Chrome integration
Quick keyboard shortcuts
Finally, Text Blaze offers sharing features for easy collaboration.
Wrapping Up: Choosing the Ideal AI Writing Tool
There are several factors to consider when picking the ideal AI writing tool for your workflow.
For example, you need to consider the type of content that you're looking to generate — articles, social media posts, or ad headlines. Also, it's best to pick a program that'll meet your word count requirement and budget.
Finally, you may want to consider other factors besides content generation. These include search engine visibility, time-saving, and value for money.
Once you've discovered the right AI tool, there's only one thing left to do: create quality content.
Explore All
AI Writing Tools Articles