Keyword search volume refers to the number of times a particular keyword is searched for within a given timeframe. A keyword with a high search volume indicates that several people are interested in and are actively looking for content on the topic.
Discovering highly searched keywords and targeting them in your content can significantly influence your website's traffic and ranking in search engines. If you're wondering how to find highly searched keywords, this guide is for you!
Uncovering the keywords your audience is searching for is the basis of every SEO strategy. More important is identifying and targeting keywords with suitable search volumes. If you produce content on a topic no one is searching for, you won't get visitors to your website.
Why Does Keyword Search Volume Matter?
Keyword search volume is the number of searches (usually an average value) for a specific keyword within a timeframe (usually a month). Knowing the search volumes of relevant keywords you want to target helps you prioritize content topics and estimate the traffic potential.
Search volume reflects the popularity of a search query and the demand for a specific topic at a given moment. It is important to target keywords that have a reasonable search volume.
If no one searches for the keywords you're targeting, you won't get traffic to your website. And with no one visiting your website, there's no way you can drive conversions.
Also, if you only target keywords with high search volumes, competing with bigger sites and getting your content ranking will be challenging.
Search volume research helps you understand historical trends and make future projections about a keyword's performance. With the data from search volume research, you can make informed decisions about the best keywords to target.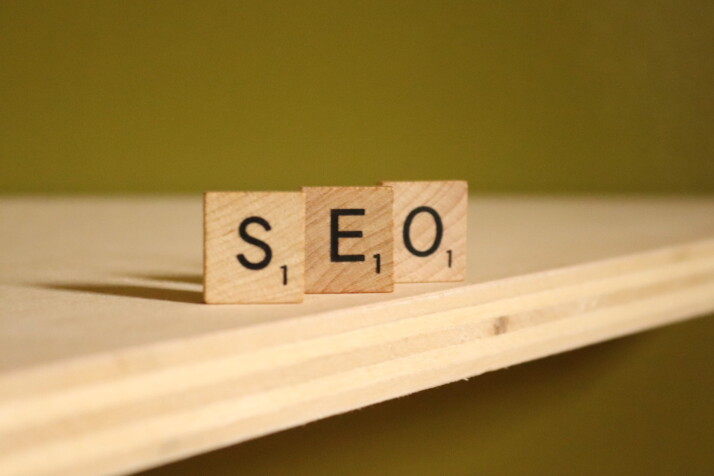 Which Keyword Search Volume Is Worth Targeting?
Search volume is a crucial SEO metric that gives a sense of how much traffic you can get from ranking for a specific keyword.
A keyword with a high search volume indicates that people are actively searching for content on that topic. This means more potential exposure but also high competition. Ranking for high search volume keywords can be challenging since you will compete against bigger, well-established sites.
In contrast, a keyword with low search volume suggests that not many searches occur for that keyword. This means less traffic potential and less competition. Ranking for low search volume keywords is easier since you'll compete against fewer sites.
What keyword search volumes should you target? It depends! It depends on your business goals and domain authority. For a new website, targeting low-volume keywords can be a great way to establish domain authority and attract external links. Once you've built a solid foundation, you'll be able to target high-volume, high-competition keywords.
On the other hand, you might want to venture into slightly more competitive territory if you're a well-established site with high organic rankings.
How to Find Highly Searched Keywords
Keyword research tools are an invaluable addition to a marketer's arsenal. They help you discover relevant keywords that your audience is actively searching for. The best keyword tools let you in on any keyword's search volume and competition level.
You can find popular and trending keywords uniquely relevant to your business with keyword research tools. Here are some of the best tools to use.
1. Google Trends
Google trend is a reliable source for the latest information on what people are searching for. The tool is great for discovering trending keywords and topics. You can search for a keyword and check out its search volume over the past 12 months. You can also make your search country-specific and get a list of queries related to your searched term.
To find out the search volume of a keyword, enter the keyword into the search box on the homepage, and you'll see the result. You can filter results by timeframe and location to better understand the search volume.
2. Google Keyword Planner
Google Keyword Planner is another great tool for finding highly searched keywords. You can search for relevant keywords to gain insight into how often they're searched for and how the search volume has changed over time.
Click on the "Get Search Volume and Forecast" function and enter a keyword. And you'll see the search volume for that keyword. You can filter the result by location, date, competition, and language.
3. Wordstream Free Keyword Tool
Wordstream's free keyword tool can help you determine the best words and phrases to target in your campaigns.
Enter a keyword in the search bar and click the search button. The tool will display some in-demand keywords related to your searched term.
4. Google Autocomplete
Google's autocomplete feature offers a great way to find highly searched keywords. Start typing a search term in Google's search box, and you'll get a list of keyword suggestions.
These suggestions are typically popular search queries related to the keyword you entered. You can do this for several other keywords relevant to your business and create a list of popular keywords to boost your campaigns.
Final Words
Search volume is an important SEO metric to consider when deciding which keywords to target. High search volume keywords indicate a high search demand and high traffic potential. Such keywords can be valuable to your business, getting you tons of traffic and several external links.
Keyword research tools like Google Trends, Google Keyword Planner, and Wordstream have made it easy to discover highly searched keywords. Identify the one that suits your needs and take advantage of it.
Explore All
Keyword Research Guide Articles