What is content pillar marketing? Don't worry if you're not so familiar with the concept. This article will explore the ins and outs of this strategy, elucidating its importance, benefits, and how to develop an effective content pillar strategy.
Content pillar marketing has become a prominent tool for social media marketers seeking to increase engagement and strengthen their brands. Let's explore the fundamentals of content pillar marketing to create campaigns that engage customers and drive results.
What Is Content Pillar Marketing?
What is content pillar marketing, and what is its purpose? This is a common question. Here's a short and straightforward answer to this question:
Content pillar marketing is a strategy that focuses on creating and delivering content around specific topics related to your business or industry. It involves researching and understanding what the customer wants and creating valuable content based on this research. And then leveraging social media channels, email lists, and SEO optimization to distribute the content for maximum impact.
The goal of content pillar marketing is to generate more leads and conversions by targeting customers with relevant and helpful content. Content pillar marketing helps build an authoritative presence in the market by positioning yourself as an expert in the field.
Why Are Content Pillars Important?
Pillars are formidable forces in terms of content creation, augmenting organic rankings while propelling traffic. Additionally, they prove your proficiency on the subject matter while providing search engines with the context they need.
These two aspects jointly make the pillar-cluster approach a compelling SEO solution. Content pillars and clusters play a key role in helping to boost your SERP rankings and credibility through detailed topic coverage.
Pillars create a plethora of sub-categories from a single concept or theme. And the clusters are superb for zeroing in on long-tail keywords and subtopics readers search for, like conversational inquiries and requests. Therefore, it provides many ideas for content creation and opportunities for higher rankings!
How Content Pillars Help Social Media Marketers?
Content pillars are a powerful tool for social media marketers, providing structure and focus when crafting content. These pillars help guide the creation of unique, high-quality content that resonates with audiences across all platforms.
Content pillars allow marketers to target specific interests by creating content around topics or themes related to their brand. It also helps them ensure the content remains relevant and engaging. By focusing on certain themes, marketers can tailor messages to attract different types of followers interested in those topics.
Additionally, content pillars can help create an emotional connection with customers by providing useful advice or tips related to the topic. Through this approach, social media marketers can build trust and loyalty among their followers, resulting in increased engagement and conversions.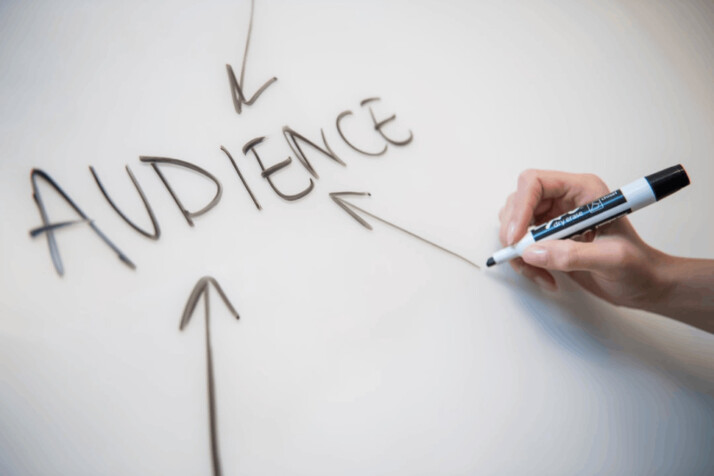 Benefits of Content Pillar for Your Brand
Let's look at some of the main benefits of content pillar for your brand:
Adds to the Traffic
Unlike news or niche pieces, pillar articles have a timeless quality to them. Pillar content articles remain relevant for lengthy periods. You can expect pillar content to continue generating traffic, and that traffic yields more shares over time.
Increased Google Rankings
Google algorithms are smarter than ever before and no longer prioritize articles filled with keywords. They look for content that brings value to the readers interested in the topic. When your pillar content is far-reaching, current, and of top quality, you can expect it to acquire higher Google rankings compared to other content.
Builds Brand Authority
A well-developed content library serves as a reliable cornerstone for your brand and helps your audiences gain confidence in you. Once people trust the authority of your brand, they begin to seek out your content when looking for answers to their questions. Pillar content also earns credibility with other industry professionals, resulting in more backlinks that ultimately drive more traffic.
Key Steps to Develop a Content Pillar Strategy
Your pillar content serves as the bedrock for your content library, allowing it to reach heights and perform at a high level. Let's look at the key steps to develop an effective content pillar strategy:
Identify Your Target Audience
Before developing your content pillar strategy, ensure you understand who you are creating it for. Otherwise, your efforts may be wasted on topics that don't interest your audience.
Now you must be wondering how to understand your readers. Well, there exist well-tried plans for doing just that – buyer personas being one of them. After pinpointing your target audience, identify what worries them so that your products or services can address those concerns. In other words, figure out the problems they have that demand solutions.
Ultimately, most users simply want a solution to fix their problem. So if you're featured highly on Google SERPs, they will be more inclined to choose you over the competition.
Select the Right Content Pillars
The next step is to select the right content pillars. When you know your audience and understand their pain points, the pillar topics will likely become self-evident. The number of pillar topics largely depends on the size of your company and the scope of its offerings.
For small to mid-sized companies, selecting 3-5 content pillars (with a limit of 10) is optimal. This way, your content pillar plan stays concentrated on the issues that your viewers are most interested in.
The most significant benefit is that search engines will recognize the topics in which you are an authority and rank your material accordingly.
Carry Out Keyword Research
Once you have your content pillars, it is vital to perform keyword research. This is to ensure that the topics of your content will reach and resonate with your target audience.
By conducting keyword research, you can find out the terms people use when searching for similar topics online. It allows you to create optimized content for search engine optimization (SEO).
Additionally, keyword research lets you identify popular trends in your industry. It enables you to create content that reflects your customers' interests and engages them more effectively.
Develop Compelling Titles for Your Pillar Content
Developing compelling titles for your pillar content can help attract readers, create interest in your content, and draw attention to your brand. Titles are the first thing that a reader sees. And they should be interesting enough to get them to click on the article or watch the video.
A good title gives the reader an idea of what the content is about and creates a sense of intrigue. It also helps you stand out from the competition, as there may be other similar pieces of content with generic titles.
Moreover, it allows you to use keywords strategically, which can improve your search engine rankings. Finally, using creative and catchy titles makes your content more shareable across social media platforms.
Create High-Quality Content
Now for the exciting part: crafting your pillar content! Companies usually consider blog posts when it comes to pillar content, which can be beneficial. However, you could also create videos and infographics to have them ranked as pillar content.
Pillar content should include several different types of content, such as blog posts, infographics, videos, podcasts, and e-books. Each type has its own benefits and features unique elements that will help promote your website's visibility and rank higher in search engines.
For example, visuals like infographics and videos often appeal to viewers more than long texts do. They can easily be shared with other websites or social media channels. E-books provide a comprehensive overview of a subject, making them great educational material that will strengthen your reputation as an expert. Finally, podcasts give listeners a way to consume content while multitasking.
Boost Your Pillar Content Across Multiple Channels
You should amplify your pillar content across channels because it effectively reaches a wider audience and increases engagement. For maximum reach and impact, an effective plan must be included in your content pillar strategy.
When you publish something new, disseminate it through other channels. It could be company social media accounts, individual employee profiles, emails, newsletters, and even links in signatures. It gives you an opportunity to interact with potential customers in different ways and keep them engaged with your content.
Update Your Pillar Content Regularly
Regularly updating your pillar content is essential to stay relevant, boosting SEO ranking, and keeping readers engaged. By consistently creating new content and refreshing old material, you can provide the most current information on a given topic. This makes it easier for potential customers to find exactly what they are looking for.
Additionally, search engine algorithms favor continually updated sites with fresh content. It means that updating your pillar content frequently can help you rank higher in searches.
Lastly, regular updates allow you to maintain readers' interest by providing variety. It keeps them coming back for more interesting insights or developments related to their chosen subject area.
Final Words
So, what is content pillar marketing? — Content Pillar Marketing is a strategic approach to targeting specific topics or themes to create authority in the subject.
Content pillar marketing effectively breaks down a brand's messaging into digestible chunks that resonate with your audience. It helps social media marketers better target and engage potential customers, provides consistency across platforms, and allows brands to stand out from the competition.
When done correctly, content pillars can be instrumental in driving success for any business.
Explore All
Content Pillar Articles