Customer service messages take a lot of grit and determination to get across well.
Whether a startup or an established business, attending to client requests and resolving all their issues is never a walk in the park. Professionals in the customer service department require top-notch communication skills to deal with clients regularly.
This article provides effective tips on writing a support email along with customer service message sample templates that can be customized as needed.
Tips on How to Approach Customer Service Emails
The key to coming across as caring is to let the customer know that you recognize their situation and, most importantly, you care. When writing a response to a customer service email, it is vital to remain professional and courteous at all times.
Write a successful response using these tips:
Start by acknowledging the customer's issue and thank them for bringing it to your attention.
Be clear and concise in your response, and avoid jargon or technical terms the customer may not understand.
Be sure to address all of the issues raised in the original email. If additional information is needed, be sure to request it politely.
Offer sincere assistance and provide clear instructions on how to resolve the issue.
Thank the customer for their patience and understanding, and invite them to contact you again if they have further questions or concerns.
Customer Service Message Sample Templates
Optimizing your email communication efforts is one way to treat customers better and maintain positive customer service. The goal is to respond to those challenging support tickets and shorten response times while maintaining a high level of service.
Use the following customer service message sample templates for different situations:
Template 1: the Client Needs a Response ASAP
Dear [Customer],
We are sorry that you have not received a response to your inquiry. We understand the importance of receiving a timely response, and we appreciate your patience.
Please know that we are doing everything possible to resolve your issue as soon as possible. A member of our team will reach out to you shortly to address your issues. Thank you for your understanding.
Sincerely,
[Your Name]
Template 2: Addressing an Unhappy Customer Who Churned
Hello [Customer Name],
Thank you for reaching out to us. We are sorry to hear that you are unhappy with our service and have decided to cancel your subscription. It's frustrating when things don't go as planned, and we apologize for the inconvenience that this has caused.
We would like to offer a refund for the remainder of your subscription. Or we can provide alternative solutions such as credit towards future purchases. Please let us know how we can best assist you, and we'll be happy to help in any way we can.
Thank you for your time and patience.
Sincerely,
[Your Name]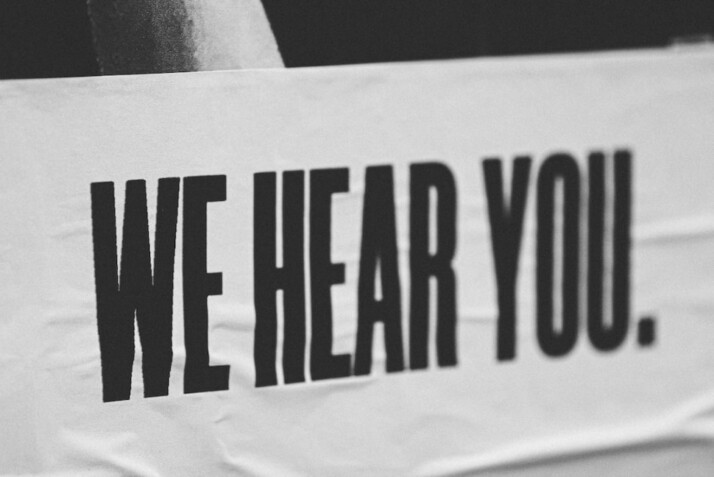 Template 3: Following up With a Customer
Hello [Customer Name],
Thank you for being a loyal and valuable customer of ours. We hope you have been enjoying our product/service. Are you finding everything to your satisfaction? Is there anything we can do to improve your experience?
Please let us know if there is anything we can do to help make your experience better. We would be happy to assist you in any way possible.
Thank you for your continued support. We look forward to hearing from you soon!
Sincerely,
[Your Company Name]
Template 4: Asking a Customer for a Review
Dear [Customer Name],
Thank you for believing in us and choosing our company as your [service provider]. We truly appreciate your business. If you have a moment, we would really appreciate a review from you on our website or social media pages. Your feedback helps us improve our services and attract new customers.
If you're not satisfied with the service you received, please let us know, so we can make things right. We strive to make our customers be satisfied with the service they receive.
Thank you again for your business!
[Your Name]
Template 5: Handling a Customer Complaint
Hello [Customer Name],
Thank you for bringing this to our attention. We apologize that you found our product to be unsatisfactory. We would absolutely like to help make things right.
Please reach out to us at support@company.com or 1-800-123-4567, and we'll be more than happy to assist you further.
We understand how frustrating it can be when something doesn't work as it should. We genuinely appreciate your patience as we work to resolve this issue.
Thank you for being a valued customer. We hope you'll continue to allow us to serve you in the future.
Sincerely,
[Your Name]
Template 6: Providing Customer With Technical Support
Hello [Customer Name],
I'm sorry to hear that you're having trouble with our software. Can you please describe the problem you're experiencing in as much detail as possible? I'll do my best to help you resolve the issue as quickly as possible.
Thank you for your patience and cooperation.
Best Regards,
[Your Name]
Conclusion
Customers expect the best customer service. It's important to ensure you have a good customer service response strategy that is simple and easy to set up. The tips outlined in this article will help you make your customer service more prevalent, effective, and efficient.
When you have a strategic plan, taking care of customer service emails becomes less stressful and more rewarding for you and your team. Use the customer service email templates in this post and tailor them to your needs for different situations.
Explore All
Customer Letters Articles